MedusasROC
Regular price
Sale price
$4.99 USD
Unit price
per
Sale
Sold out
Share
Immerse yourself in invigorating pleasure with Swiss Navy Cooling Peppermint, a standout in personal lubricants. Crafted for ultimate comfort, this lube, renowned in the Swiss Navy Personal Lubricant lineup, adds a refreshing twist to your intimate encounters.
Swiss Navy Cooling Peppermint is expertly formulated for enhanced sensitivity, ensuring heightened pleasure, especially during anal play. As a leader in personal lubricants, its unique blend sets it apart, making it an essential addition for those seeking the best in intimate experiences.
Versatile and discreet, Swiss Navy Cooling Peppermint is perfect for novices and enthusiasts alike. Whether at home or on the go, its user-friendly application and compatibility with various materials make it a trusted companion for a more gratifying experience.
Discover the joy of heightened intimacy with Swiss Navy Cooling Peppermint. Whether solo or with a partner, this peppermint-infused lube fosters connection and satisfaction, transforming each encounter into a refreshing and profound experience. Redefine your moments of pleasure with Swiss Navy—the epitome of personal lubricant excellence.
Elevate your satisfaction and indulge in the invigorating delight of Swiss Navy Cooling Peppermint. Order now and experience the extraordinary sensations that have made Swiss Navy a trusted name in intimate enhancement.
Swiss Navy Flavors taste so real they seem too good to be lubed. We used a Fortune 500 food company to formulate our flavors to ensure Swiss Navy Flavors would taste genuinely like their name. All the flavors are paraben-free, sugar-free and non-sticky.
Safe for latex condom use. Keep out of reach of children.
Ingredients: Cooling Peppermint Water, Glycerin, Cellulose Gum, Propylene Glycol, Sodium Benzoate, Sodium Saccharin, Potassium Acesulfame, Diazolidinyl Urea, Flavor Aroma, Citric Acid, PEG-8, Disodium EDTA, Potassium Sorbate. Made in the USA. 
Size chart
View full details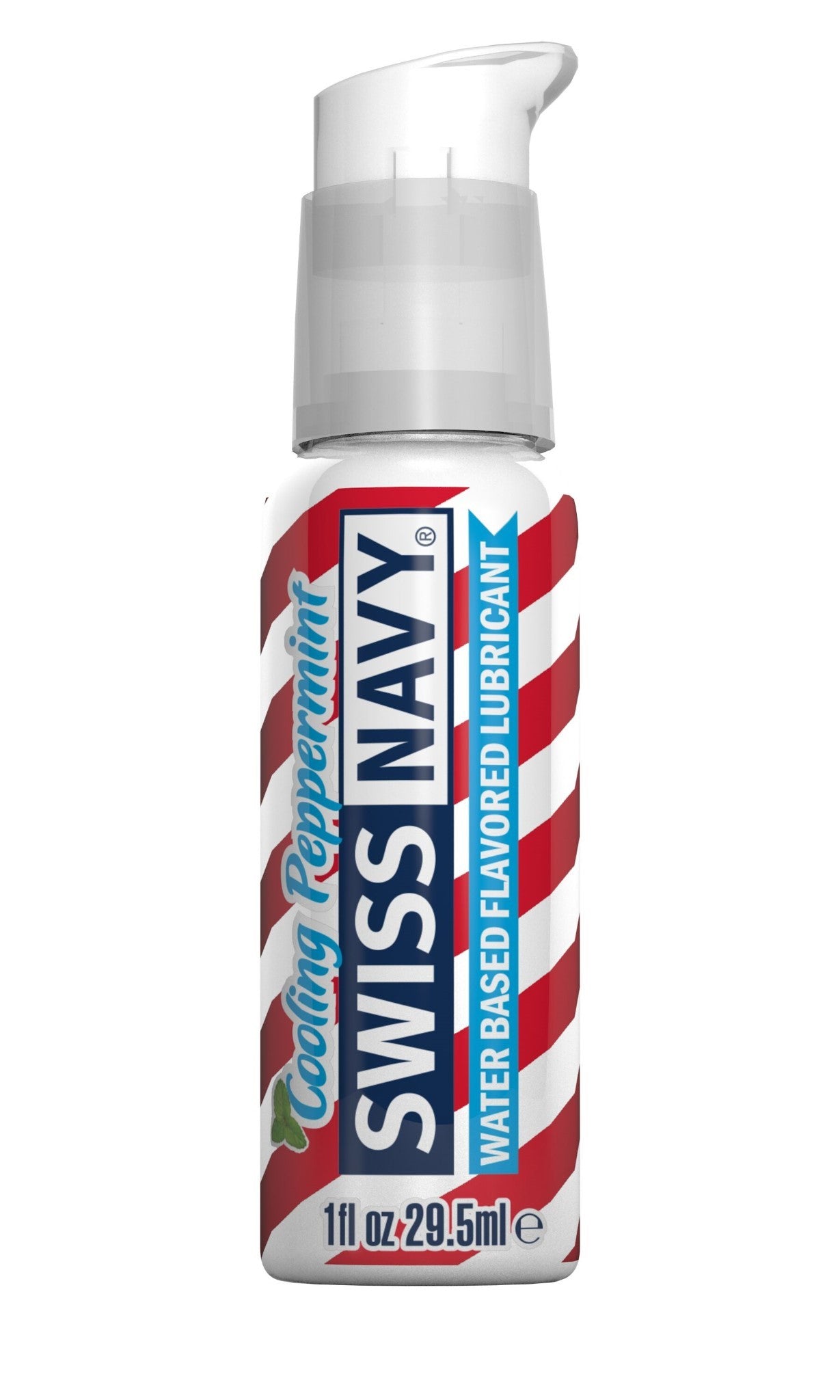 List your shipping policy
Share your domestic shipping prices

Share your international shipping prices