MedusasROC
Regular price
Sale price
$10.99 USD
Unit price
per
Sale
Sold out
Share
Introducing Sliquid H2O, the epitome of high-quality personal lubrication. Sliquid has set the standard for excellence in intimate care, and the H2O variant is no exception. This water-based formula is crafted to perfection, ensuring a seamless and natural experience that enhances every moment of pleasure.
Sliquid Personal lubricant is celebrated for their clean and body-safe ingredients, and Sliquid H2O is a shining example. Free from glycerin and parabens, this lubricant is gentle on the skin and provides long-lasting moisture without any sticky residue. Embrace the joy of uninhibited intimacy with a product designed with your well-being in mind.
Sliquid H2O is versatile, compatible with a wide range of intimate activities and suitable for use with all toy materials. Its water-based formula makes it easy to clean, leaving you to focus on the pleasure at hand. Whether you're exploring solo or with a partner, Sliquid H2O ensures a smooth and satisfying experience every time.
For those in the know, Sliquid is synonymous with top-tier personal lubricants, and Sliquid H2O is a standout within the brand. The H2O variant specifically caters to those seeking a water-based solution that mirrors the body's natural moisture. Elevate your intimate moments with a lubricant trusted by individuals and couples worldwide.
Choose Sliquid H2O for an exceptional personal lubricant that goes beyond expectations. Experience the silky glide, the clean ingredients, and the satisfaction that comes with using one of the best in the industry. Sliquid H2O – where pleasure meets perfection.


Sliquid H2O Original Formula is a water-based personal lubricant and Sliquid's Original formula. Formulated to emulate your body's own natural lubrication, Sliquid H2O uses plant cellulose as a thickening agent, instead of glycerin or other sugar derivatives like most other personal lubricants on the market today.
Sliquid H2O, like all Sliquid products, does not contain any parabens and is 100% vegan.
H2O is perfect for use with all adult toys and condoms and is safe for all sexual activity. Sliquid H2O is not flavored or scented and is non-staining and extremely easy to clean up. All Sliquid products are formulated by sensitive women, for sensible women, and will never cause yeast infections or urinary tract infections. 
Uniquely blended to match your body's own natural lubrication. Formulated to last longer than most Hollywood marriages! 
Details:
100% Vegan friendly.

Water-based and water soluble.

Glycerin-free and paraben free.

Hypoallergenic and non-toxic.

Latex condom compatible, rubber, and plastic sex toy friendly.

Non-staining, unflavored and unscented.
Ingredients: Purified Water, Plant Cellulose from Cotton, Cyamopsis Guar Conditioners, Potassium Sorbate, Citric Acid.
This item is available in-store.
Sliquid Natural Intimate Lubricants from Dallas, Texas. Made in the USA. 
Size chart
View full details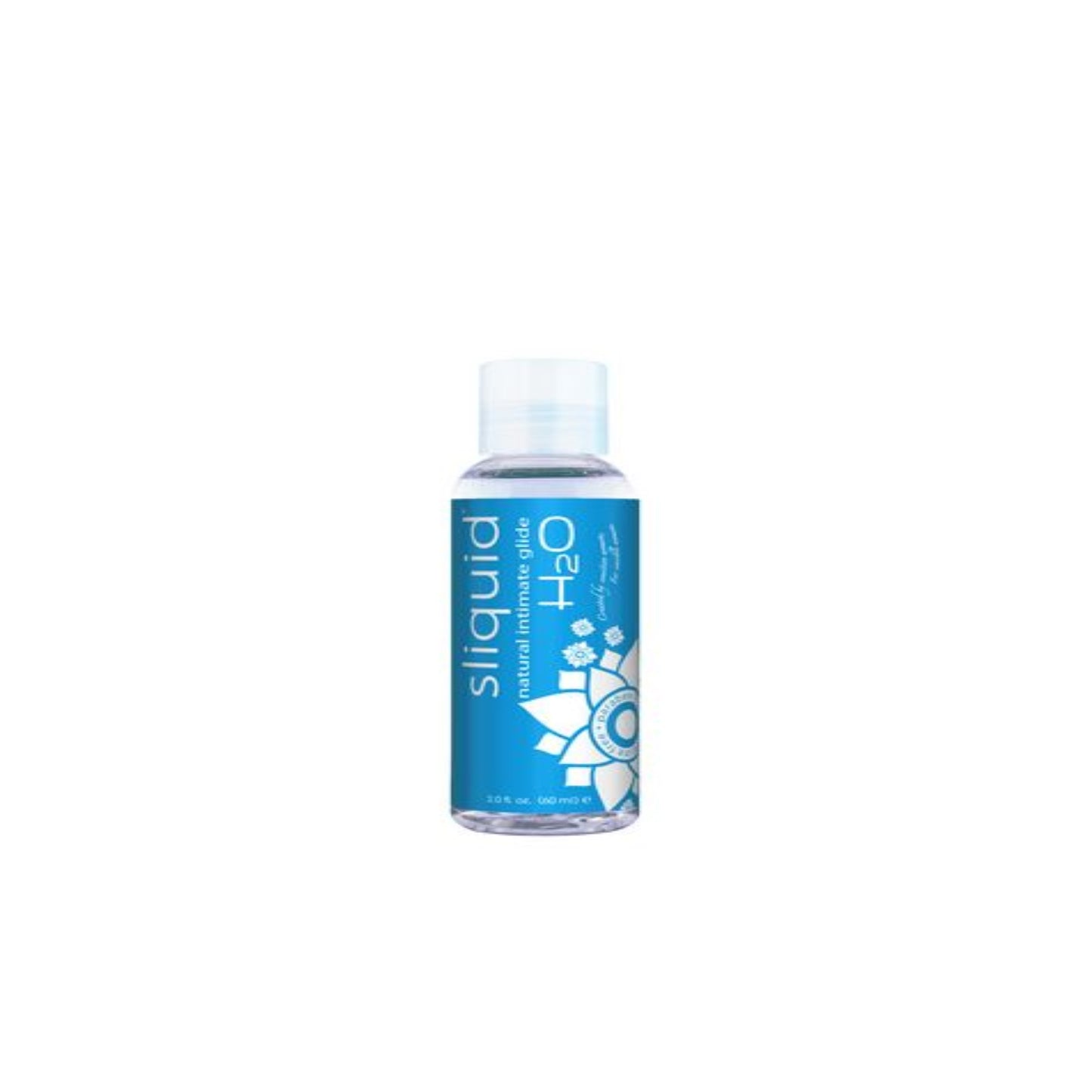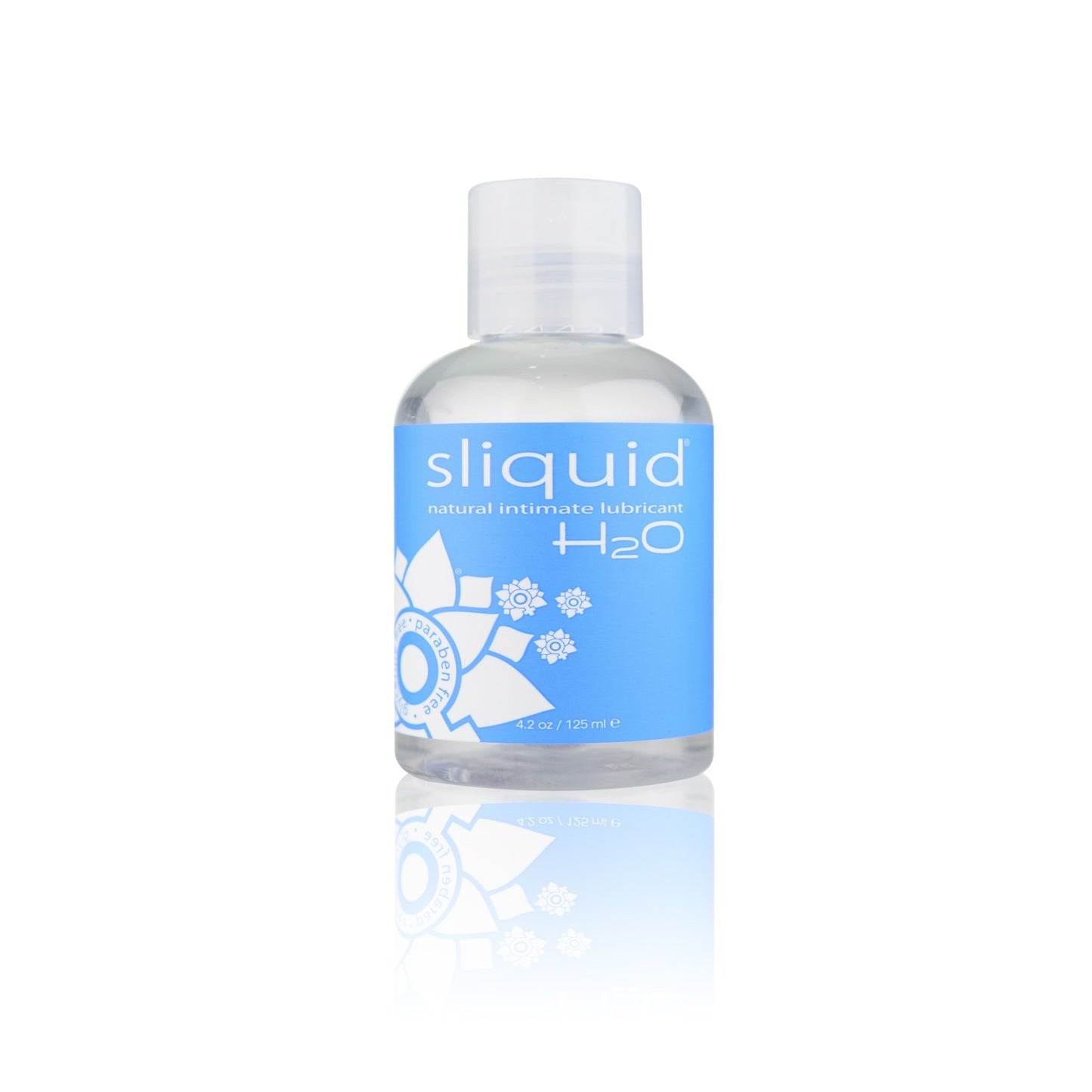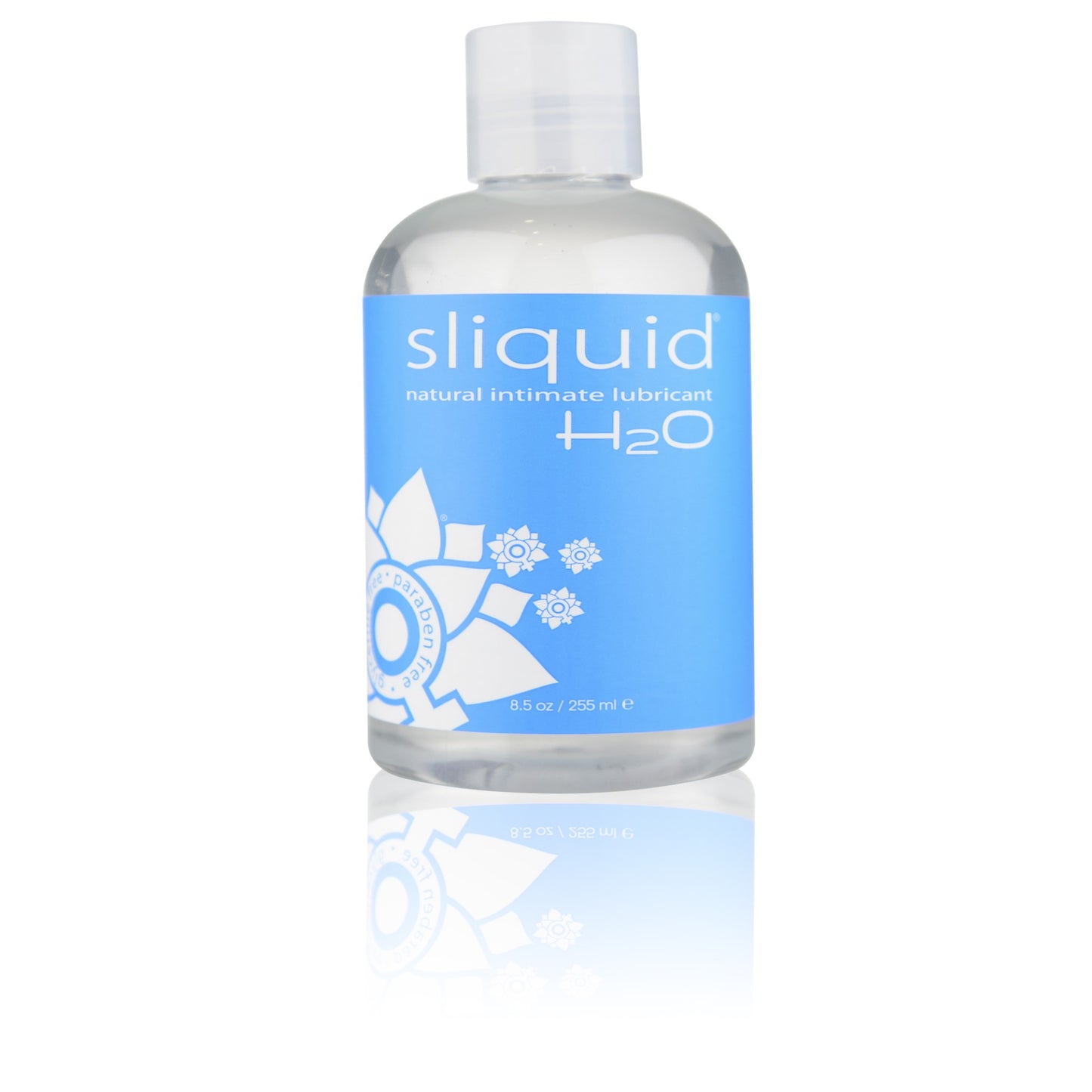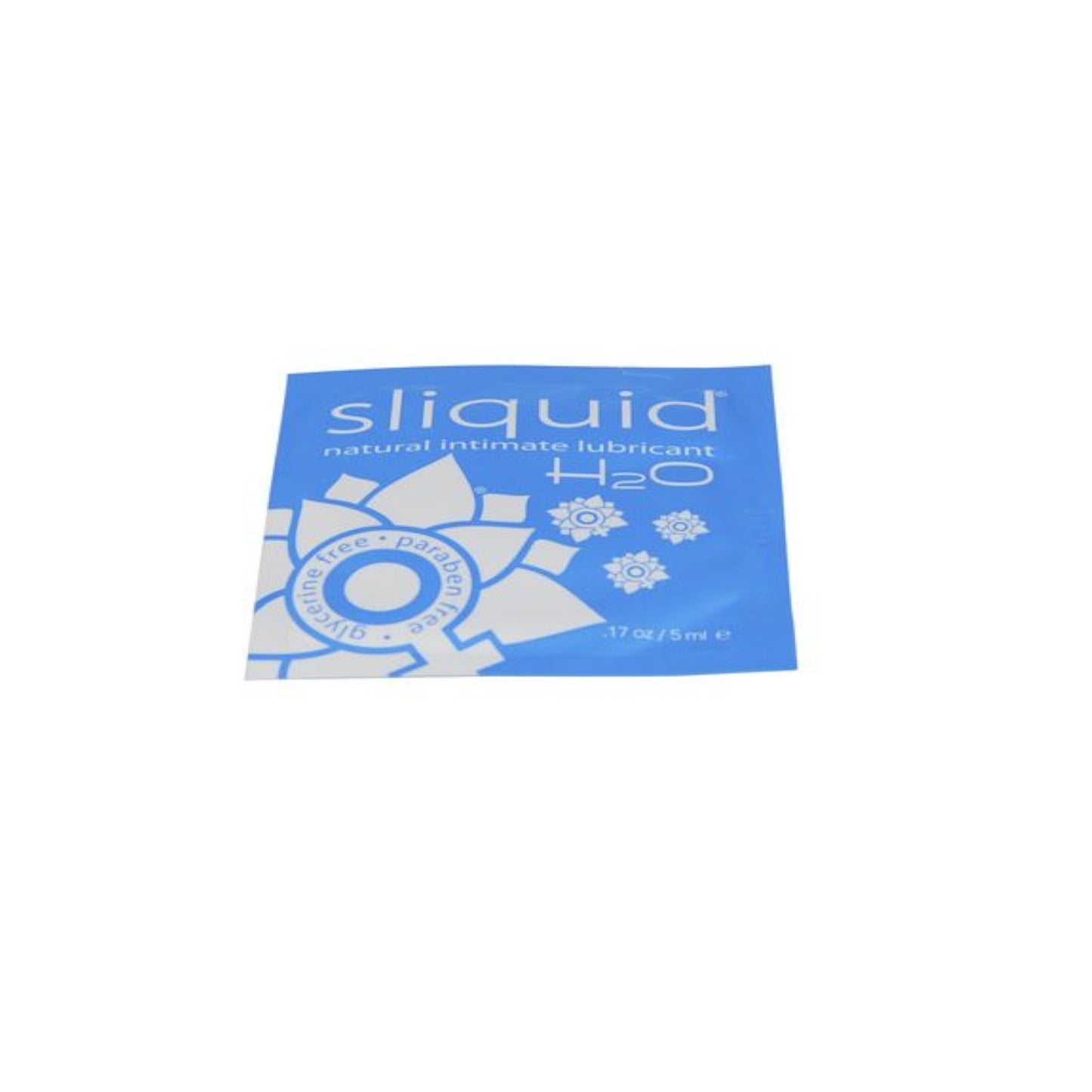 List your shipping policy
Share your domestic shipping prices

Share your international shipping prices