MedusasROC
Regular price
Sale price
$11.99 USD
Unit price
per
Sale
Sold out
Share
Embark on a journey of pleasure with Encounter Ultimate Anal Lubricant 2oz, your gateway safe anal lubricants. Crafted with care, this anal lubricant is designed to provide the perfect balance between comfort and intensity, ensuring that every encounter is a delight.
Encounter is more than just a lubricant; it's a commitment to your well-being. Our formula prioritizes safety, offering one of the best and safest anal lubricants on the market. Enjoy worry-free exploration with a lubricant that is gentle on the skin, free from harsh chemicals, and designed to minimize the risk of irritation.
What sets Encounter apart is its dedication to natural ingredients. As one of the top natural anal lubricants available, Encounter Ultimate Anal Lubricant features a carefully curated blend that enhances pleasure without compromising on safety. The 2oz size ensures convenience, whether you're at home or on the go, making it an essential addition to your intimate moments.
The Encounter experience goes beyond the physical. Our anal lubricant is crafted to enhance the connection between partners, promoting intimacy and comfort. The smooth, long-lasting formula minimizes friction, allowing you to focus on the sensations that matter most. Whether you're a beginner or an experienced explorer, Encounter Ultimate Anal Lubricant is your trusted companion.
Choose Encounter for a safe, natural, and satisfying anal experience. Elevate your encounters with a lubricant that understands your needs. Order now to redefine pleasure with Encounter Ultimate Anal Lubricant 2oz and discover the joy of intimate exploration without compromise.
Certified Vegan: Encounter Female Lubricants is 100% Vegan. No animal byproducts and no animal testing. Reviewed, approved, and certified through The Vegan Awareness Foundation USA. 
Ingredients: Water, Propylene Glycol, Hydroxyethylcellulose, Butylene Glycol, Carbomer, Cymbopogon Schoenanthus Extract, Eugenia Caryophyllus Clove Flower Extract, Lycium Barbarum Fruit Extract, Melissa Officinalis Extract, Panax Ginseng Root Extract, PEG-45M, Tetrasodium EDTA, Tocopheryl Acetate, Triethanolamine, DMDM Hydantoin, Sodium Benzoate. 
Size chart
View full details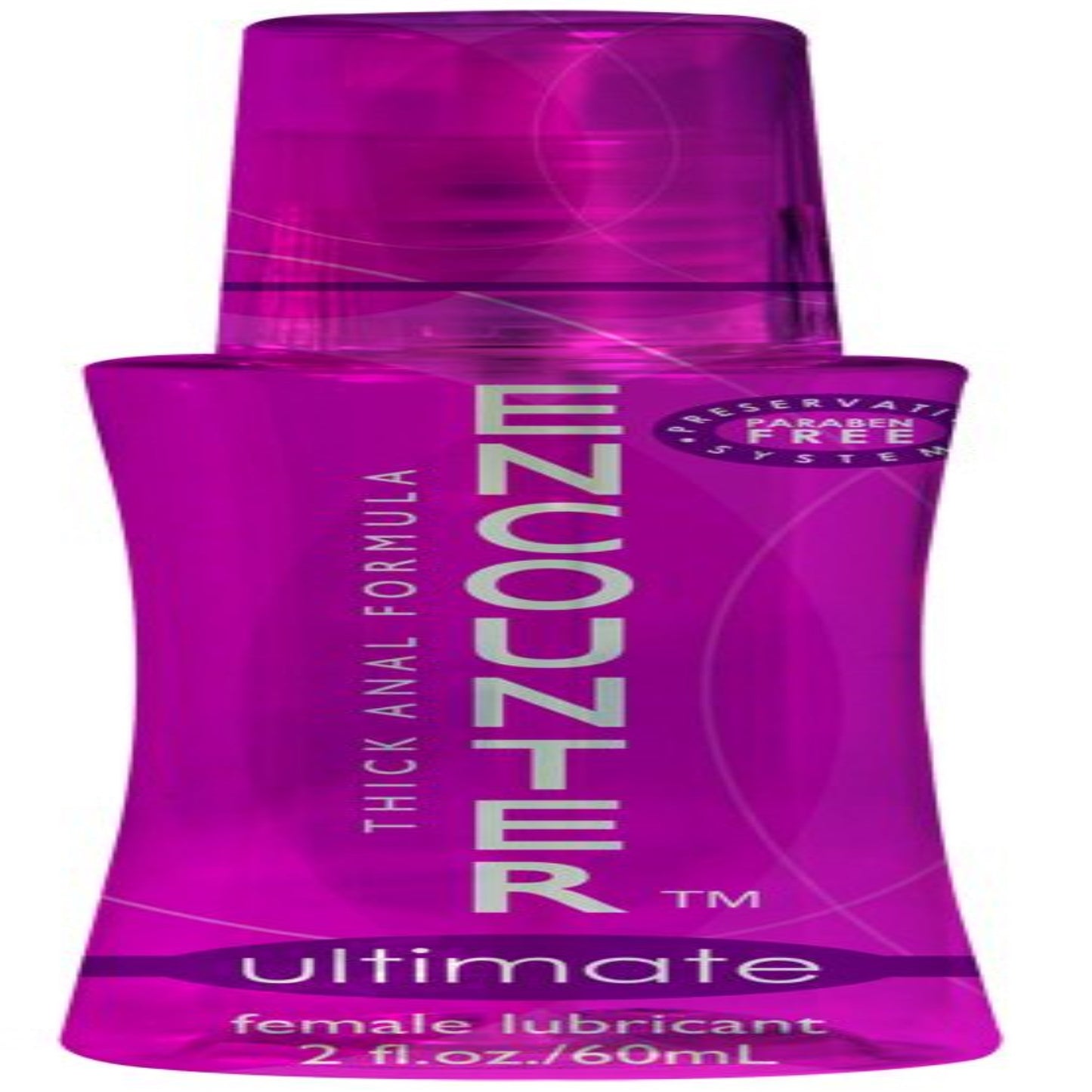 List your shipping policy
Share your domestic shipping prices

Share your international shipping prices