MedusasROC
Regular price
Sale price
$19.99 USD
Unit price
per
Sale
Sold out
Share
Indulge in the pinnacle of pleasure with ON Arousal Oil, a revolutionary sensation enhancer meticulously crafted to redefine intimacy. As the go-to choice for those seeking the best in arousal products for women, ON Arousal Oil transcends expectations, delivering an unparalleled experience that sets it apart from the ordinary.
ON Arousal Oil is formulated to ignite desire, intensify sensations, and promote heightened pleasure. Its carefully selected ingredients work in harmony to create a warming and tingling sensation, enhancing blood flow and sensitivity. Crafted with the needs of women in mind, this oil offers a symphony of pleasure that caters to those who seek a more fulfilling and empowering intimate life.
As a leader among arousal products for women, ON Arousal Oil is easy to use and versatile. The 250 to 350-word size ensures convenience, making it an ideal addition to your intimate moments, whether at home or on the go. Its discreet packaging and ease of application make it a versatile solution for a more gratifying sensual experience.
Unlock a world of pleasure with ON Arousal Oil. Whether exploring solo or with a partner, this oil enhances connection and satisfaction, providing a deeper and more enjoyable intimate experience. Transform your moments into a celebration of desire and fulfillment with the best arousal oil on the market.
Choose ON Arousal Oil to elevate your intimate encounters. Order now and experience the extraordinary sensation that has made ON a trusted name in the realm of arousal products for women. Redefine your intimate experiences and embark on a journey of heightened pleasure and satisfaction with ON Arousal Oil.


Best when used alone, or with others. A couple of drops in the morning, and you will be thinking about tonight all day.
Menthol-free. Over 50 applications.
Made with natural ingredients, no artificial dyes, perfumes, or harsh preservatives.
Suggested Use: Apply 1 to 2 drops onto your clitoris. Allow up to two minutes for full effect - lasts up to 45 minutes. Reapply as desired.
Ingredients: Proprietary Essential Oil Blend including Sweet Almond Oil, Cinnamomum Cassia, Natural Tocopherols Vitamin E, Silica, Phenoxyethanol and Ethylhexyglycerin, Rosemary Oil Extract.
Cautions: Do not use if you have a vaginal infection or if you are pregnant, nursing, or trying to conceive. Do not use On Natural Arousal Oil For Her with latex condoms. Not latex condom compatible. Keep out of reach of children. Shelf life greater than 2 years. Made in the USA.
Size chart
View full details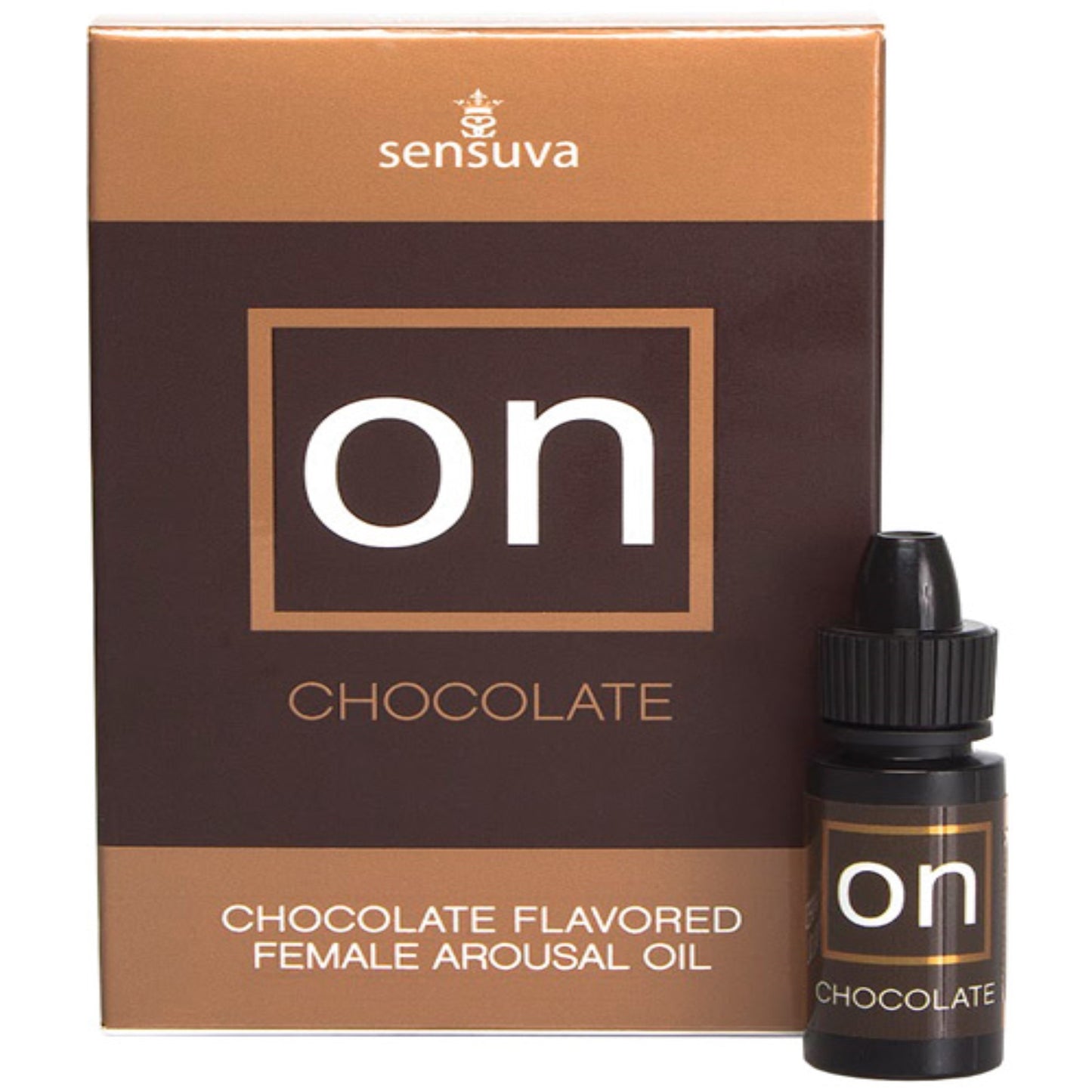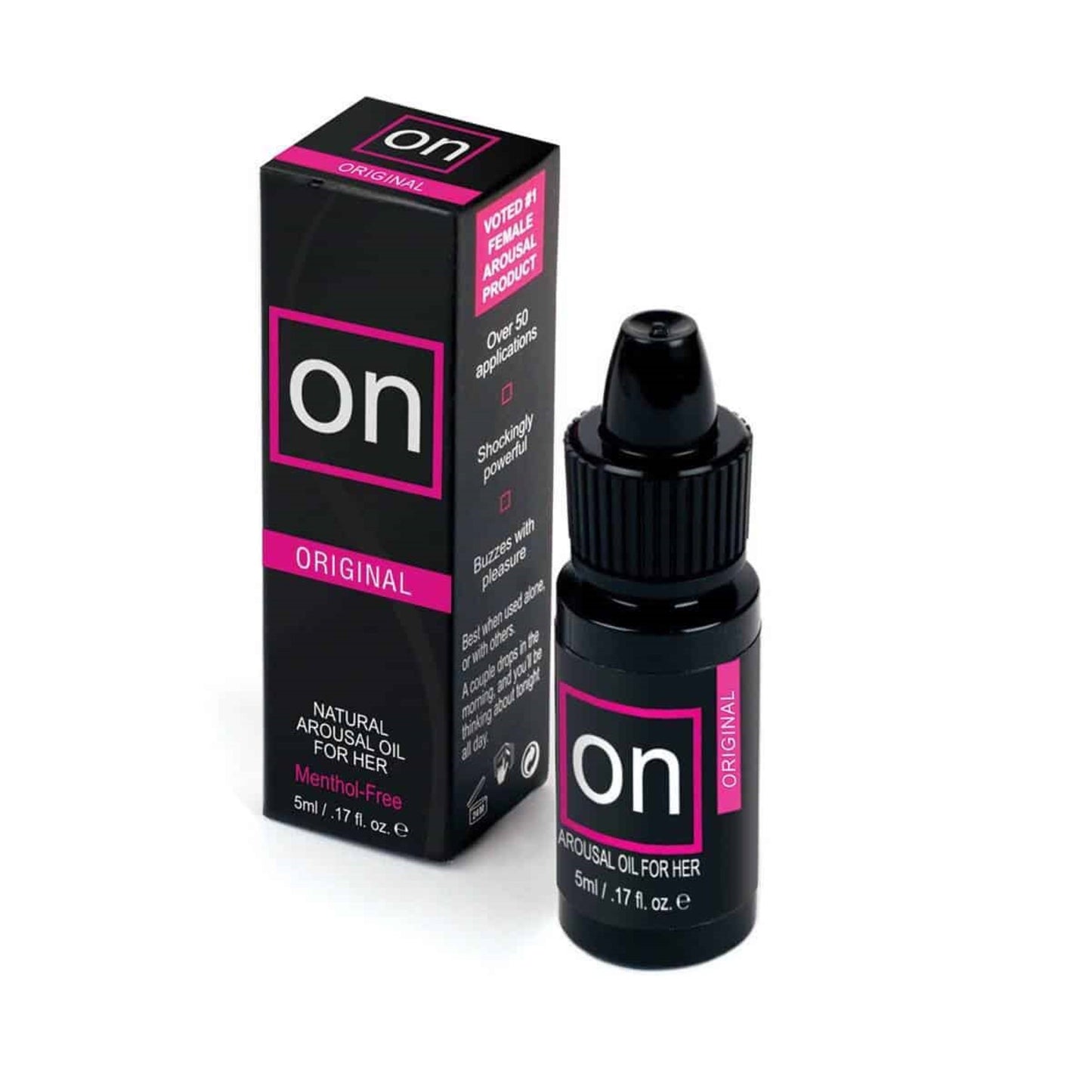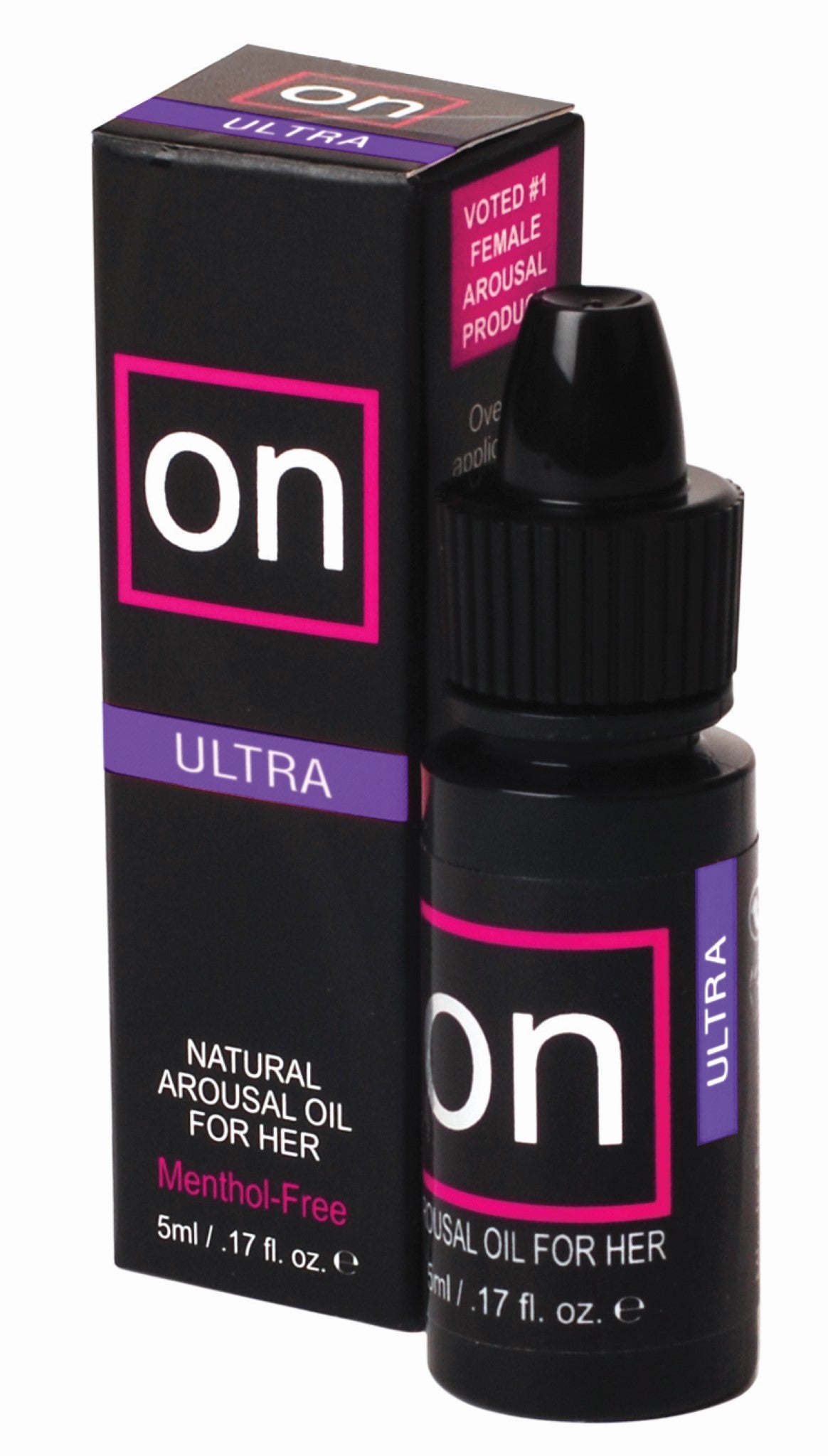 List your shipping policy
Share your domestic shipping prices

Share your international shipping prices