MedusasROC
Regular price
Sale price
$21.99 USD
Unit price
per
Sale
Sold out
Share
Indulge in the pinnacle of pleasure with ON Arousal Gel, a revolutionary sensation enhancer that has redefined intimacy for countless individuals. Crafted to perfection, this arousal gel stands out as the best in its class, delivering an unparalleled experience that transcends expectations.
ON Arousal Gel is designed to cater to the desires of those seeking the best arousal gel on the market. Its unique formula ignites heightened sensations and intensifies pleasure, creating an atmosphere of warmth and stimulation. The carefully selected ingredients work in harmony to promote increased blood flow and sensitivity, ensuring a more gratifying experience for both individuals and couples.
As a leader among female arousal gels, ON Arousal Gel has become a trusted companion for women seeking a more fulfilling and empowering intimate life. The 250 to 350-word size ensures convenience, allowing you to enjoy the benefits of this arousal gel both at home and on the go. Its discreet packaging and ease of use make it a perfect addition to your intimate repertoire.
Unlock a world of pleasure with ON Arousal Gel. Whether you're exploring alone or with a partner, this gel enhances connection and satisfaction, promoting a deeper and more enjoyable intimate experience. Rediscover the joy of intimacy with the best arousal gel, where pleasure meets innovation, and every moment becomes a celebration of desire.
Choose ON Arousal Gel to elevate your intimate encounters. Order now and experience the extraordinary sensation that has made ON a trusted name in arousal gels. Transform your intimate moments into a symphony of pleasure, where every touch and caress becomes a source of ecstasy and fulfillment.


ON Arousal Gel for Her Original 1-ounce bottle.
Increases a female body's orgasm intensity, duration, and frequency, now in a no-mess water base safe formula! Designed to enhance intimacy, ON Gel uses a natural botanical blend of essential oils to create feelings of natural arousal and increased lubrication in most women.
Ingredients: Water, Propanediol, Proprietary Essential Oil Blend including Prunus Amygdalus Dulcis Sweet Almond, Rosmarinus Officinalis Rosemary, Cinnamomum Zeylanicum, Cellulose, Stevia, Isopropyl Palmitate, Sorbitan Monostearate, Sodium Benzoate, Potassium Sorbate, and Natural Cinnamon Roll Flavor.
This item is available in-store.
Size chart
View full details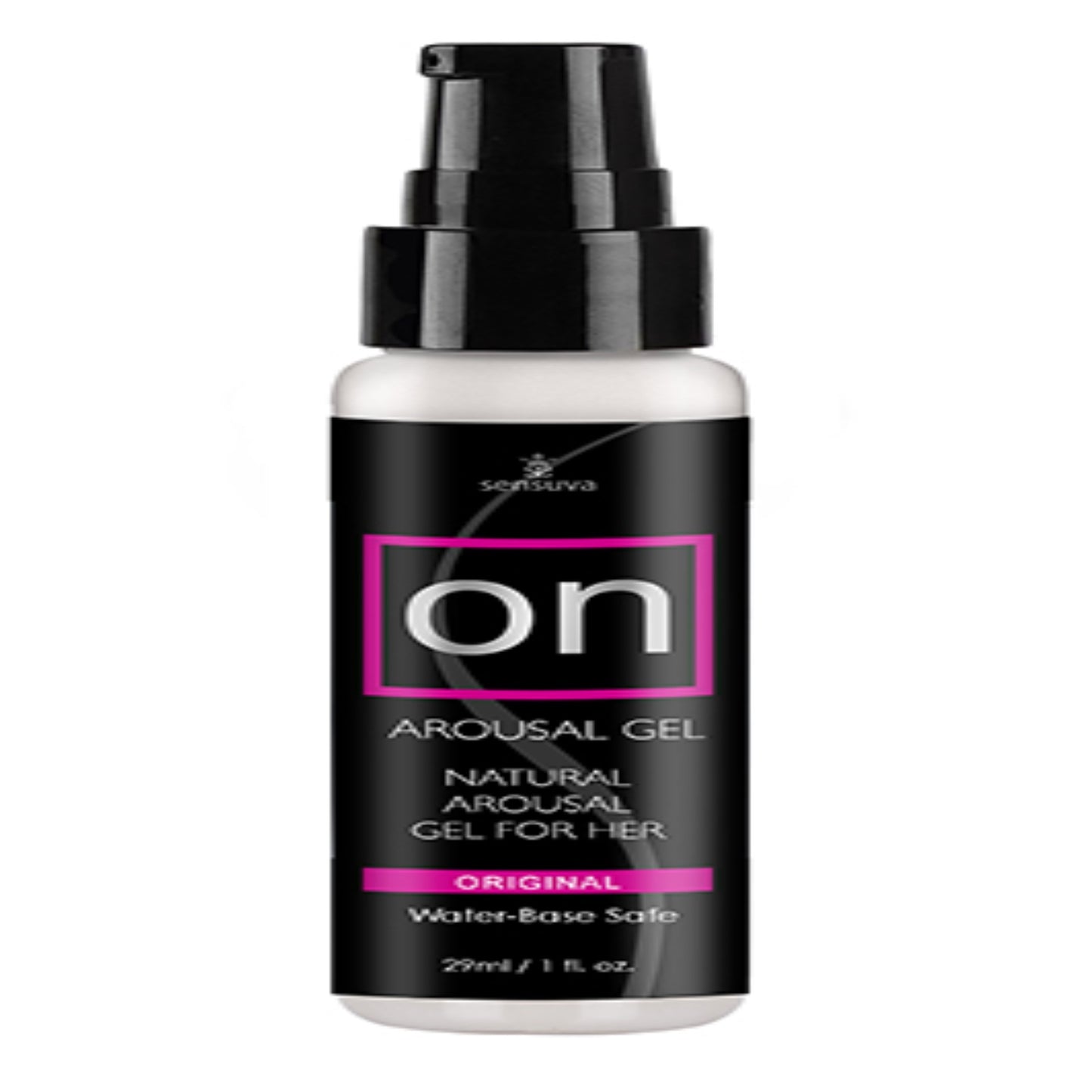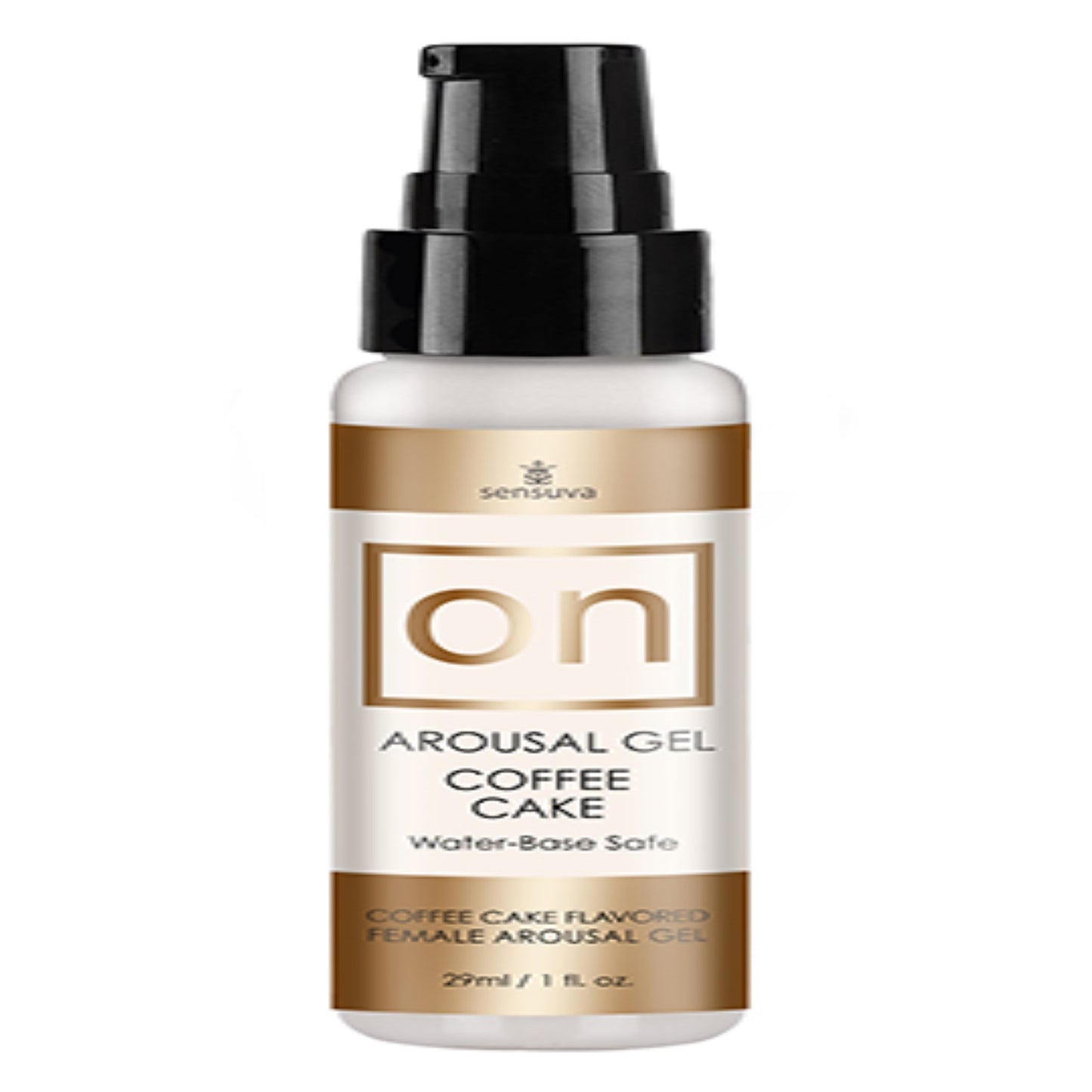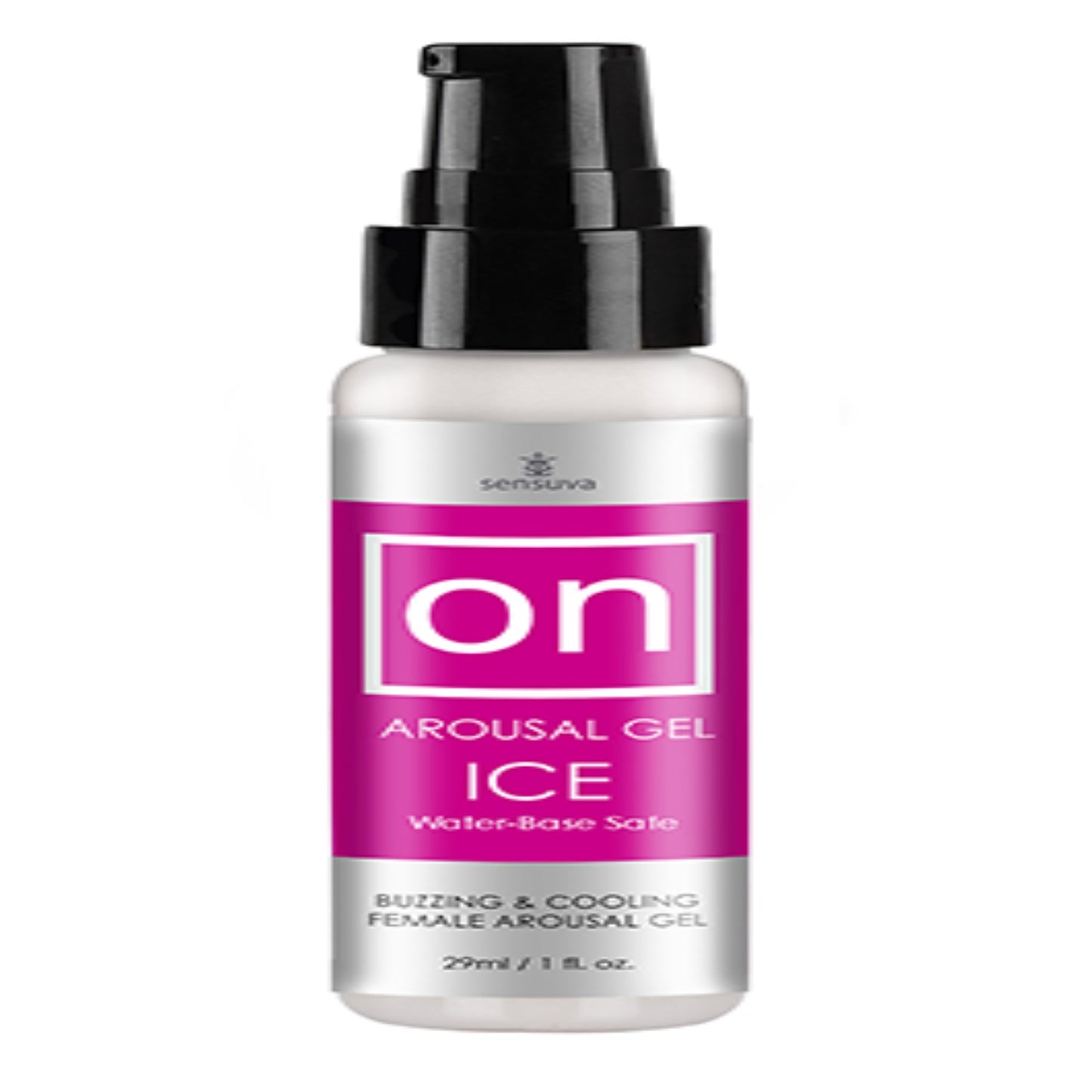 List your shipping policy
Share your domestic shipping prices

Share your international shipping prices