MedusasROC
Regular price
Sale price
$8.99 USD
Unit price
per
Sale
Sold out
Share
Introducing Body Kiss 4oz Strawberry Massage Lotion, a luscious invitation to indulge in the art of sensual touch. Immerse yourself in the sweet, seductive essence of ripe strawberries as this luxurious massage lotion transforms your intimate moments into a symphony of pleasure.
Body Kiss is more than just a massage lotion; it's an experience crafted for those who appreciate the finer details of intimacy. The rich, velvety texture of this lotion glides effortlessly over the skin, creating a sensuous connection that heightens every caress. Let the enticing aroma of strawberries awaken your senses and set the stage for romance.
Perfect for individuals and couples alike, Body Kiss Strawberry Massage Lotion is designed to enhance the pleasure of touch. The 4oz size ensures convenience, whether you're at home or on the go, making it a versatile addition to your intimate repertoire. Experience the magic of a massage lotion that not only nourishes the skin but also elevates the entire sensory experience.
For those who prefer a creamier texture, Body Kiss offers a delectable alternative with its Strawberry Massage Cream. This variant adds an extra layer of indulgence, providing a luxurious glide that leaves the skin feeling pampered and moisturized.
Embrace the seductive allure of Body Kiss Strawberry Massage Lotion and Cream. Elevate your intimate encounters with the sweet, lingering scent of strawberries. Order now and discover a new dimension of pleasure as you immerse yourself in the art of sensual touch.
Flavored Body Massage Cream is a registered trademark for Kingman My Joy Collection Murrieta California. 
Categories: Creams | Flavored | Lubricants | Massage Lotions & Creams


Size chart
View full details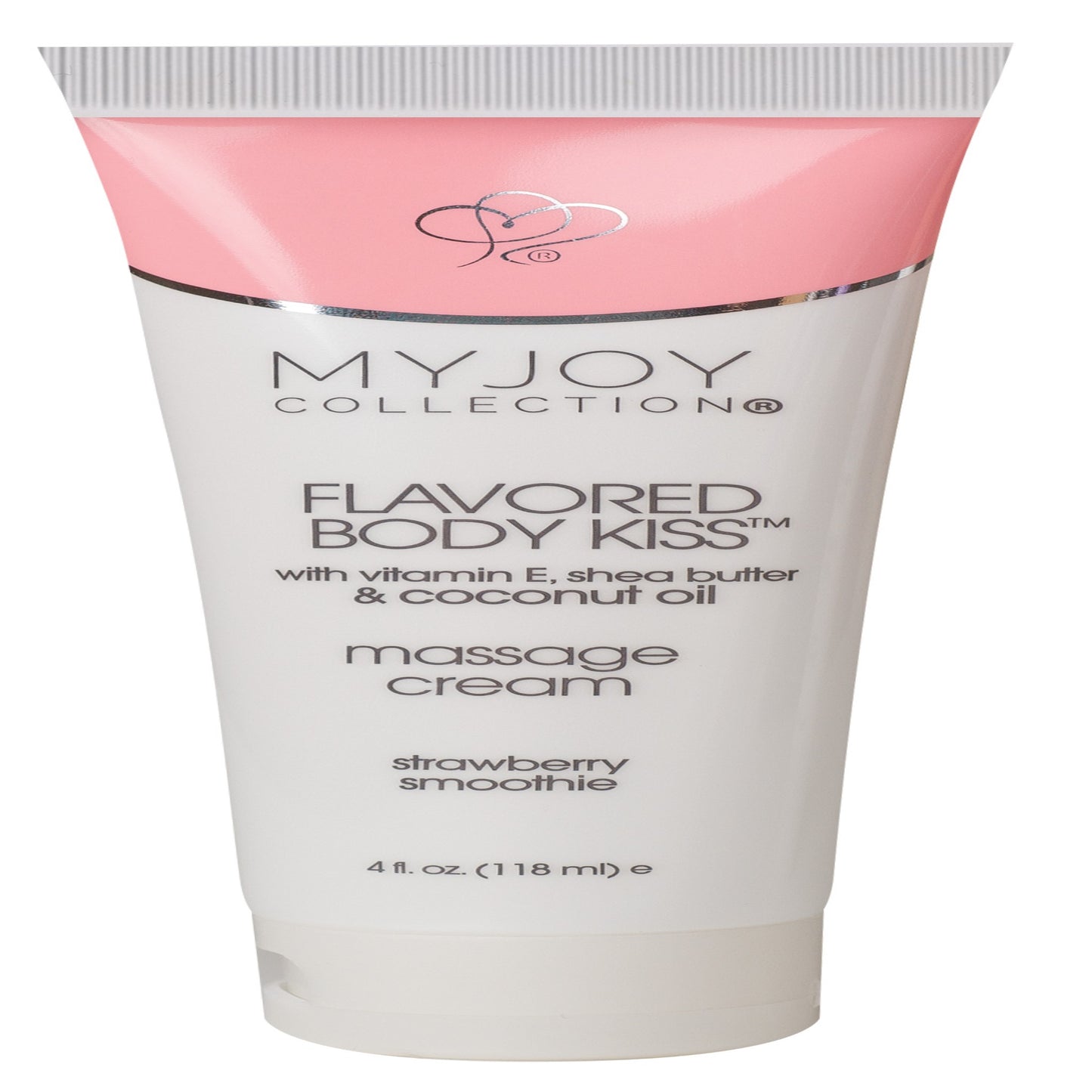 List your shipping policy
Share your domestic shipping prices

Share your international shipping prices