MedusasROC
Regular price
Sale price
$14.99 USD
Unit price
per
Sale
Sold out
Share
Introducing Joy Buzzer Flavored Arousal Balm, a tantalizing journey into heightened pleasure and sensual delight. This sex balm is meticulously crafted for those who crave an electrifying experience in their intimate moments.
Joy Buzzer transcends the ordinary with its unique blend of flavors and its expertly designed formula. As the go-to choice for those seeking sexual stimulation, this flavored arousal balm promises to elevate your pleasure to new heights. The balm is easy to apply, providing a tingling sensation that intensifies sensitivity, making every touch more electrifying and every caress more thrilling.
Experience the joy of heightened pleasure with Joy Buzzer. The carefully selected flavors add an element of excitement, turning every intimate encounter into a delightful sensory experience. Whether you're exploring with a partner or indulging in solo play, Joy Buzzer Flavored Arousal Balm is your passport to a world of pleasure.
The 250 to 350-word size ensures convenience, making Joy Buzzer a discreet and travel-friendly addition to your intimate repertoire. The balm's stimulating effects are not just physical; they contribute to a heightened sense of connection and intimacy, making it an ideal choice for those who seek a more fulfilling and electrifying sexual experience.
Choose Joy Buzzer Flavored Arousal Balm to unlock the pleasure that you deserve. Order now to explore the best in joy buzzer experiences, where electrifying sensations and delightful flavors converge. Elevate your intimate encounters and embark on a journey of sexual stimulation that goes beyond the ordinary.


Kissable lotion that feels cooling and tingly.
Sugar-free. Paraben-Free. Gluten-free. Vegan friendly. Not tested on animals.
Directions: apply a small amount to the clitoral area and rub it into the skin prior to or during intimate play. 
Ingredients: Water, Mineral Oil, Cetyl Alcohol, Glyceryl Stearate, PEG-100 Stearate, Flavor, Aroma, Mentha Piperita Peppermint Oil, Cetearyl Alcohol, Polysorbate 60, Xanthan Gum, Carbomer, Triethanolamine, Sodium Benzoate, Potassium Sorbate, Sucralose, Sodium Saccharin, Menthol, Citric Acid, Diazolidinyl Urea, Disodium EDTA. 
Size chart
View full details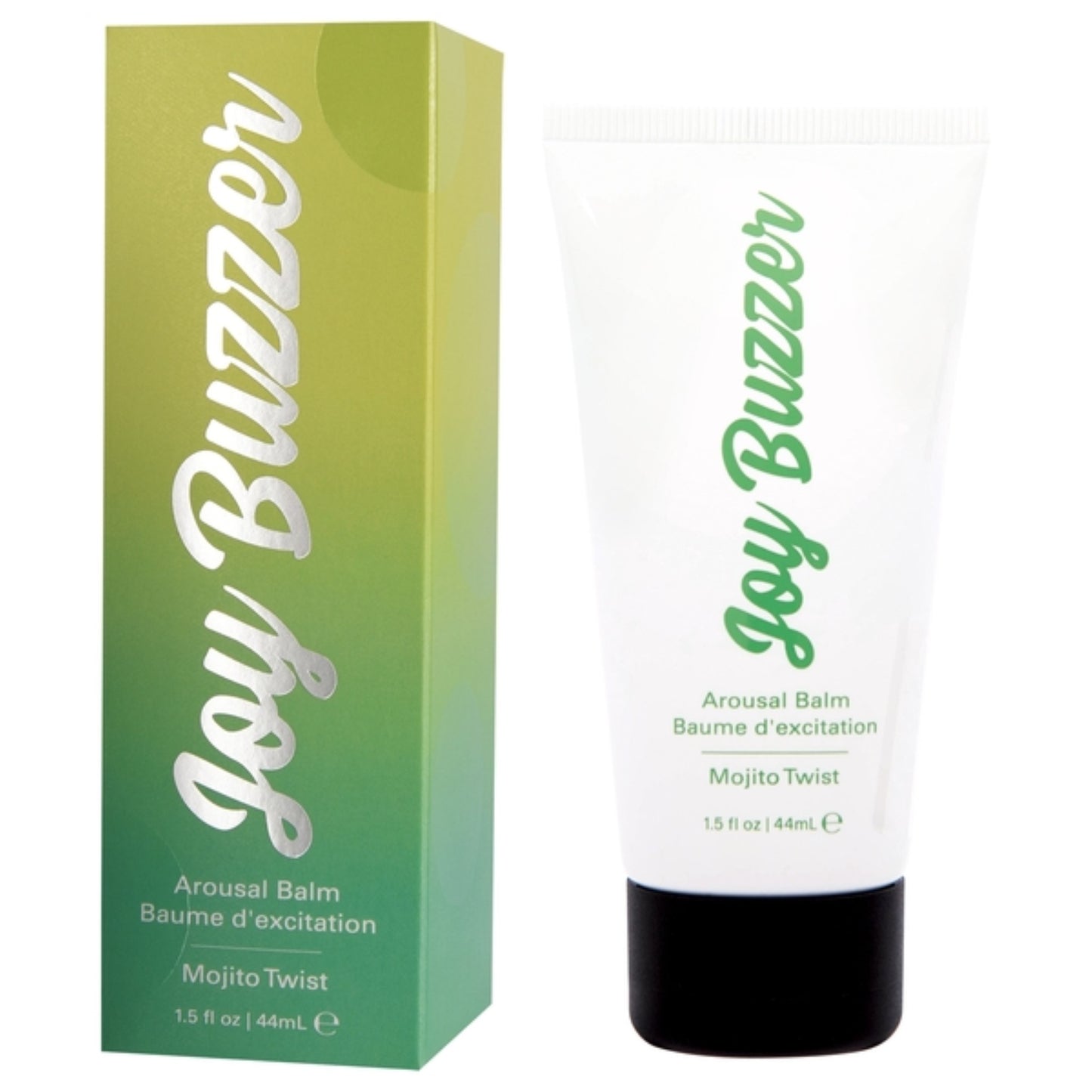 List your shipping policy
Share your domestic shipping prices

Share your international shipping prices