MedusasROC
Regular price
Sale price
$24.99 USD
Unit price
per
Sale
Sold out
Share
Experience the epitome of intimate pleasure with Jo Premium Silicone Lube, a top-tier personal lubricant that redefines sensuality. Specially crafted for those seeking the utmost in comfort and glide, this premium silicone lube guarantees a luxurious and long-lasting lubrication experience.
Unlock a world of friction-free passion with Jo Premium Personal Lubricant, meticulously designed to enhance your most intimate moments. The ultra-silky formula provides a velvety smooth texture that effortlessly glides, offering an unrivaled sensation that intensifies your connection with your partner. Its enduring lubricating power ensures a sustained, friction-free experience, elevating your intimate encounters to new heights of pleasure.
Jo Premium Silicone Lube stands out for its superior performance and versatility. Whether you're exploring new realms of pleasure or seeking enhanced comfort, this premium silicone lube is the ideal companion. Its long-lasting formula means you can focus on the moment without interruptions, making every touch and movement an exquisite expression of desire.
Indulge in the confidence of a high-quality personal lubricant with Jo Premium. More than just a lube, it's a commitment to a premium experience, ensuring your intimate moments are seamless, satisfying, and memorable. Elevate your pleasure with Jo Premium Silicone Lube — because your most intimate moments deserve nothing less than the best.

Try jo personal lubricant premium today!


For proper lubrication, you need to meet your new best friend JO! JO is recommended worldwide by doctors and pharmacists. JO is designed for multiple uses and to enhance your sense of pleasure JO is a skin conditioner, moisturizer, and therapeutic massage formula for daily use. JO is 100% latex condom compatible. Safe for all skin types. JO is manufactured under Strict U.S. FDA Guidelines.
JO is long-lasting, odor and fragrance-free. Lubricant will not stain your clothes or bed linen. JO is non-toxic, non-allergenic, and does not block your pores. JO is uniquely formulated with Vitamin E. Never sticky or tacky, leaving your skin feeling silky and smooth. 
Ingredients: Dimethicone, Dimethiconol. Made in the USA.
This item is available in-store.
Size chart
View full details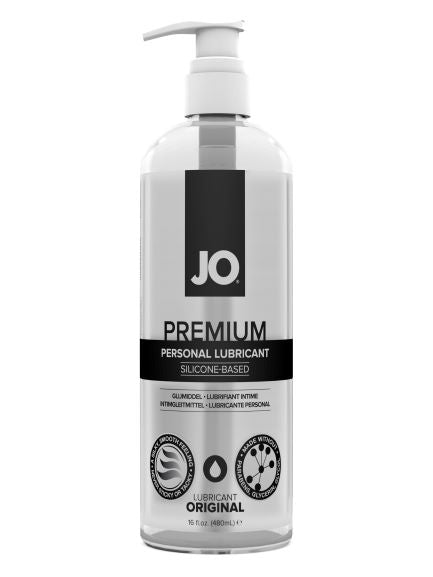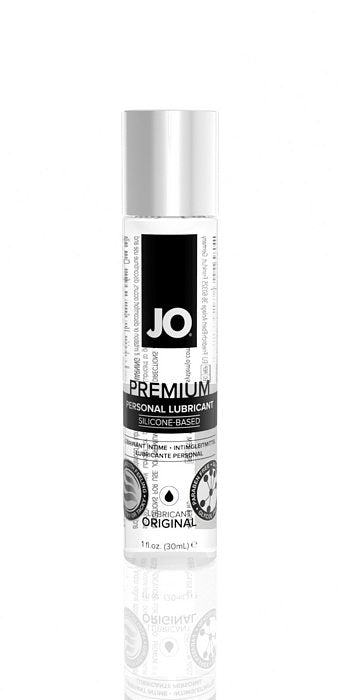 List your shipping policy
Share your domestic shipping prices

Share your international shipping prices