MedusasROC
Regular price
Sale price
$29.99 USD
Unit price
per
Sale
Sold out
Share
Introducing Hempleasure For Women 0.5 oz, a meticulously crafted blend designed to elevate intimate moments and promote well-being for women. This innovative formula harnesses the natural power of hemp to provide a unique and satisfying experience.
Hempleasure For Women is more than just a product; it's a celebration of feminine sensuality. The 0.5 oz size is perfect for those who seek discreet and on-the-go pleasure, ensuring that the benefits of hemp are always within reach. This carefully curated blend is tailored to enhance the intimate encounters of women, offering a natural and holistic approach to pleasure.
Experience the soothing and invigorating effects of hemp as Hempleasure For Women takes your intimate moments to new heights. The formula is designed to complement the natural sensitivities of the female body, providing a gentle yet powerful enhancement. Whether you're exploring alone or with a partner, Hempleasure For Women is your key to unlocking a world of pleasure and vitality.
Hempleasure women goes beyond physical pleasure; it aims to promote overall well-being and enhance the mind-body connection. The blend of premium hemp extract and thoughtfully selected ingredients creates a harmonious synergy that sets this product apart.
Choose Hempleasure For Women 0.5 oz to infuse your intimate encounters with the natural goodness of hemp. Elevate pleasure, promote well-being, and redefine satisfaction in a compact package. Order now and embark on a journey where pleasure meets the power of hemp, giving you an experience that goes beyond the ordinary.


Body Action Hempleasure For Women .5 ounce.
Maximum strength arousal cream. Amplifies female pleasure immediately on contact with the clitoris and vulva. Helps enhance sensual activity. Produces a tingling sensation. Infused with Hemp Seed Oil. 
Size chart
View full details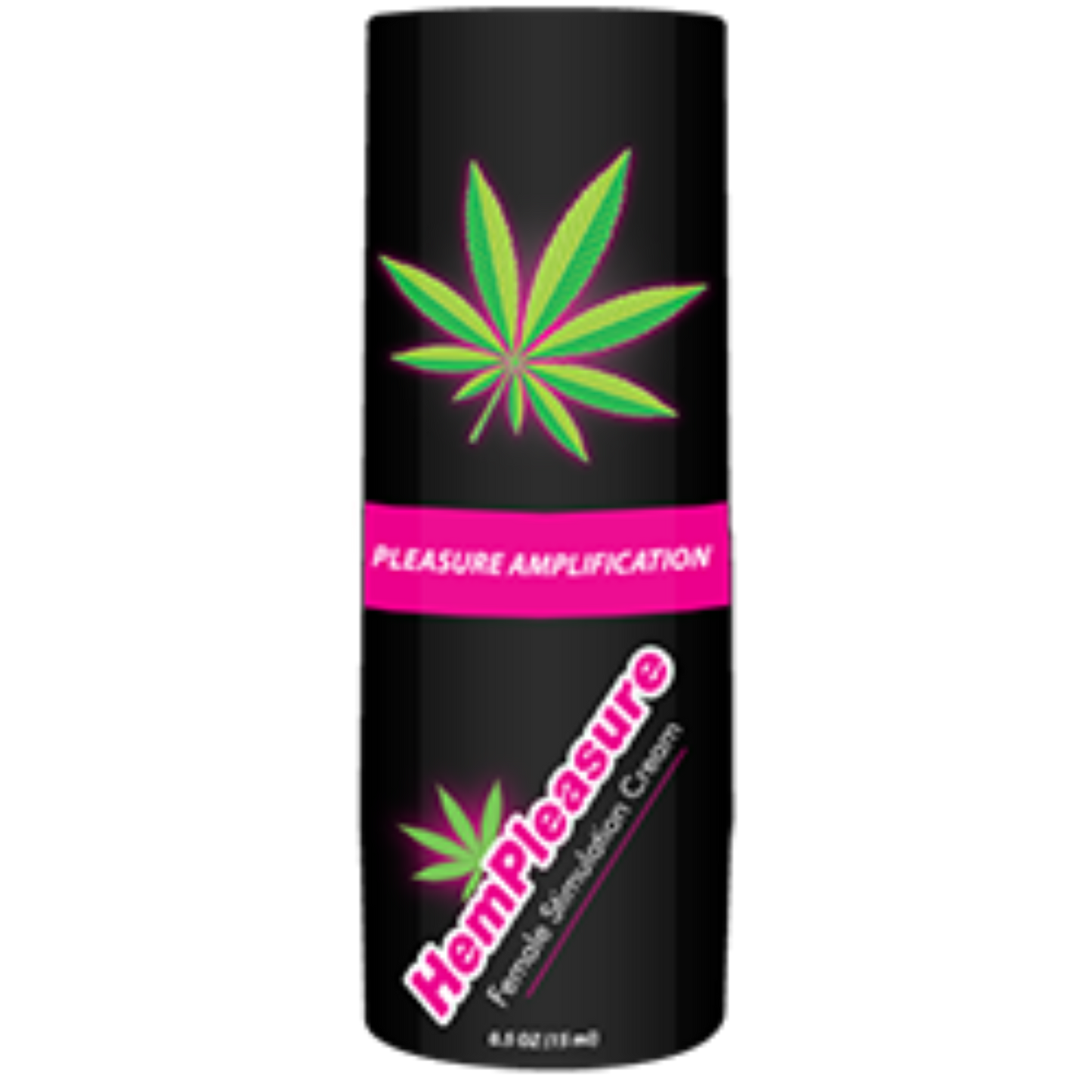 List your shipping policy
Share your domestic shipping prices

Share your international shipping prices