MedusasROC
Regular price
Sale price
$10.99 USD
Unit price
per
Sale
Sold out
Share
Indulge in unparalleled pleasure with Gun Oil Water-Based, the premium choice in personal lubrication. Specially formulated for a silky, natural feel, this lubricant ensures a friction-free experience, elevating intimate moments to new heights.
Gun oil personal lubricant is more than just a lubricant; it's a gateway to enhanced pleasure. The water-based formula provides a smooth glide, amplifying the sensations of closeness and comfort. Its non-staining and hypoallergenic properties guarantee a worry-free encounter, allowing you to focus on the pleasure at hand.
Experience the versatility of Gun Oil Water Lube, compatible with all your favorite toys. This lubricant is designed to cater to your every need, whether you're exploring new heights of pleasure or seeking to enhance the comfort of your intimate encounters.
Gun Oil Lube is your trusted companion, setting the stage for unforgettable moments of passion. Its exceptional formulation mimics the body's natural moisture, ensuring a seamless and enjoyable experience every time. Elevate your pleasure and connection with this high-quality personal lubricant.
Explore new realms of intimacy with Gun Oil Sex, as this water-based lubricant becomes an integral part of your sensual journey. Perfect for solo or partnered play, Gun Oil enhances the overall experience, making every touch and sensation more electrifying.
With Gun Oil Personal Lubricant, every encounter becomes an opportunity for heightened pleasure. Discover the perfect blend of comfort and satisfaction as you elevate your intimate moments with the trusted performance of Gun Oil Water-Based.
Ingredients: Water, Propylene Glycol, Hydroxyethylcellulose, Aloe Barbadensis, Leaf Extract, Methylparaben, Sodium Benzoate, Tetrasodium EDTA, Ginseng Root Extract, Paullinia, Cupana Seed Extract, Avena Sativa Extract, Polysorbate-20, PEG-45M, Polyquaternium-5, Aspartame.
Water-based, latex condom compatible. 
Categories: Lubricants | Water-Based
Size chart
View full details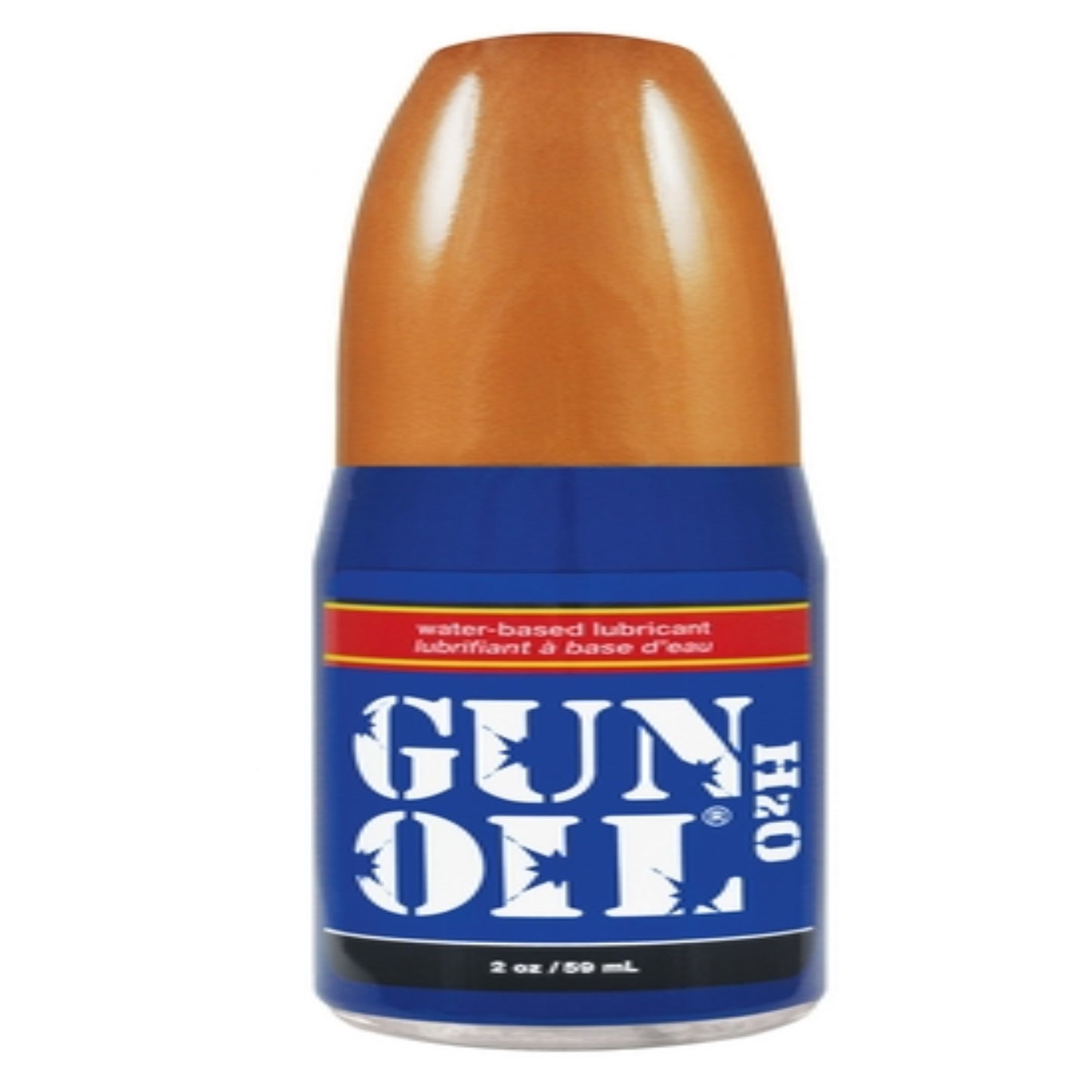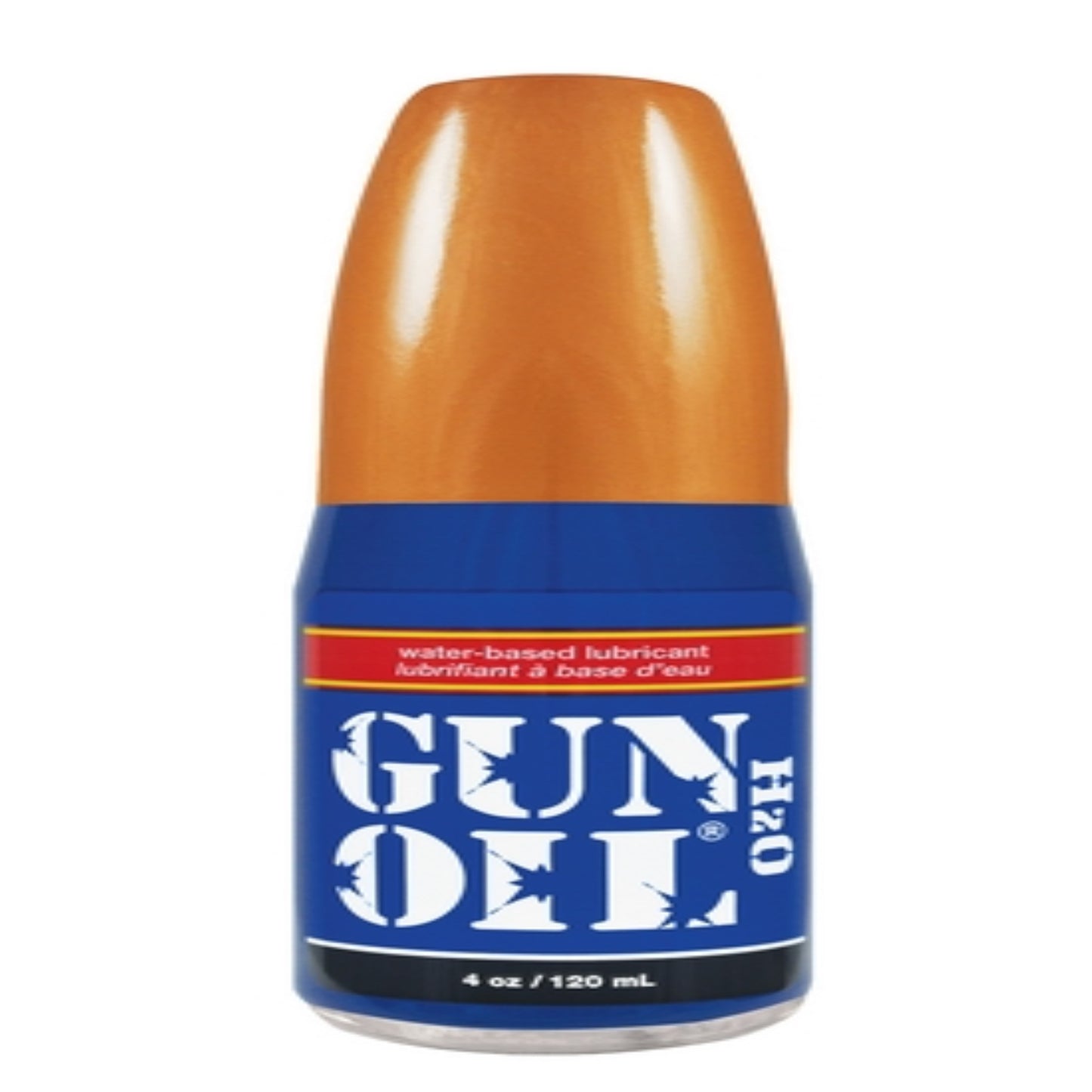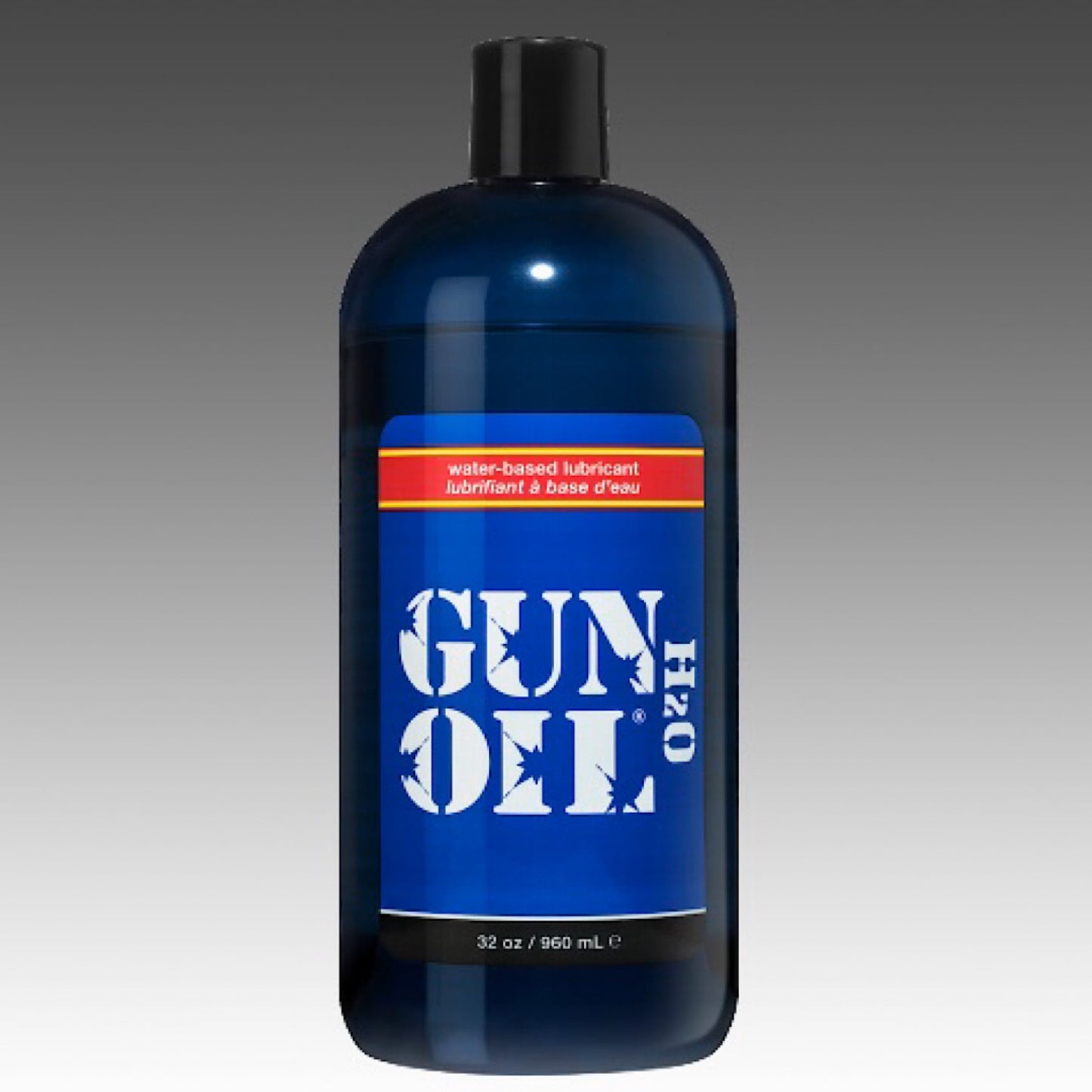 List your shipping policy
Share your domestic shipping prices

Share your international shipping prices