MedusasROC
Regular price
Sale price
$19.99 USD
Unit price
per
Sale
Sold out
Share
Introducing Excitoil Arousal Oil, a luxurious blend crafted to elevate your intimate experiences with the power of essential arousal oils. This arousing oil is designed for those who seek a natural and potent solution to enhance pleasure and satisfaction.
Excitoil transcends the ordinary with its carefully curated selection of essential arousal oils, renowned for their aphrodisiac properties. Immerse yourself in the sensual and exotic fragrance as this oil takes you on a journey of heightened sensations. The exquisite blend is crafted to stimulate the senses and create an intimate atmosphere that sparks desire.
As a leader in essential arousal oils, Excitoil is easy to use and versatile. Whether you're seeking solo indulgence or looking to enhance connection with a partner, this arousal oil is your secret to a more fulfilling intimate life. The 250 to 350-word size ensures convenience, making Excitoil a discreet addition to your intimate moments at home or on the go.
Experience the power of natural arousal with Excitoil Arousal Oil. The exquisite blend of essential oils works in harmony with your body, promoting relaxation, heightened sensitivity, and an overall sense of well-being. This arousing oil is a celebration of pleasure, providing a unique and enriching experience for those who demand the best in intimate enhancement.
Choose Excitoil Arousal Oil to transform your intimate encounters. Order now to experience the unparalleled pleasure that essential arousal oils can bring, and rediscover the joy of connection and satisfaction. Elevate your intimate moments with Excitoil, where the essence of pleasure meets the power of nature.


Best-selling and most popular items from Body Action.
Directions: apply 1 to 2 drops to the top of the clitoris and enjoy a warm tingling sensation. For more sensations apply an additional drop. Excitoil Female Arousal Oil with Cinnamon Leaf Oil. Dramatically increases female stimulation. Warms and tingles. Amplifies pleasure. Enhances sensitivity. intensifies excitement.
Ingredients: Cyclopentasiloxane, Dimethicone, Dimethiconol, Cinnamon Leaf Oil.
Warning: for topical use only. Do not use if the safety seal is broken. Do not use on broken or irritation skin. Stop use if irritation occurs. Keep out of reach of children. Caution exceeding the recommended or improper application may cause discomfort. 
Size chart
View full details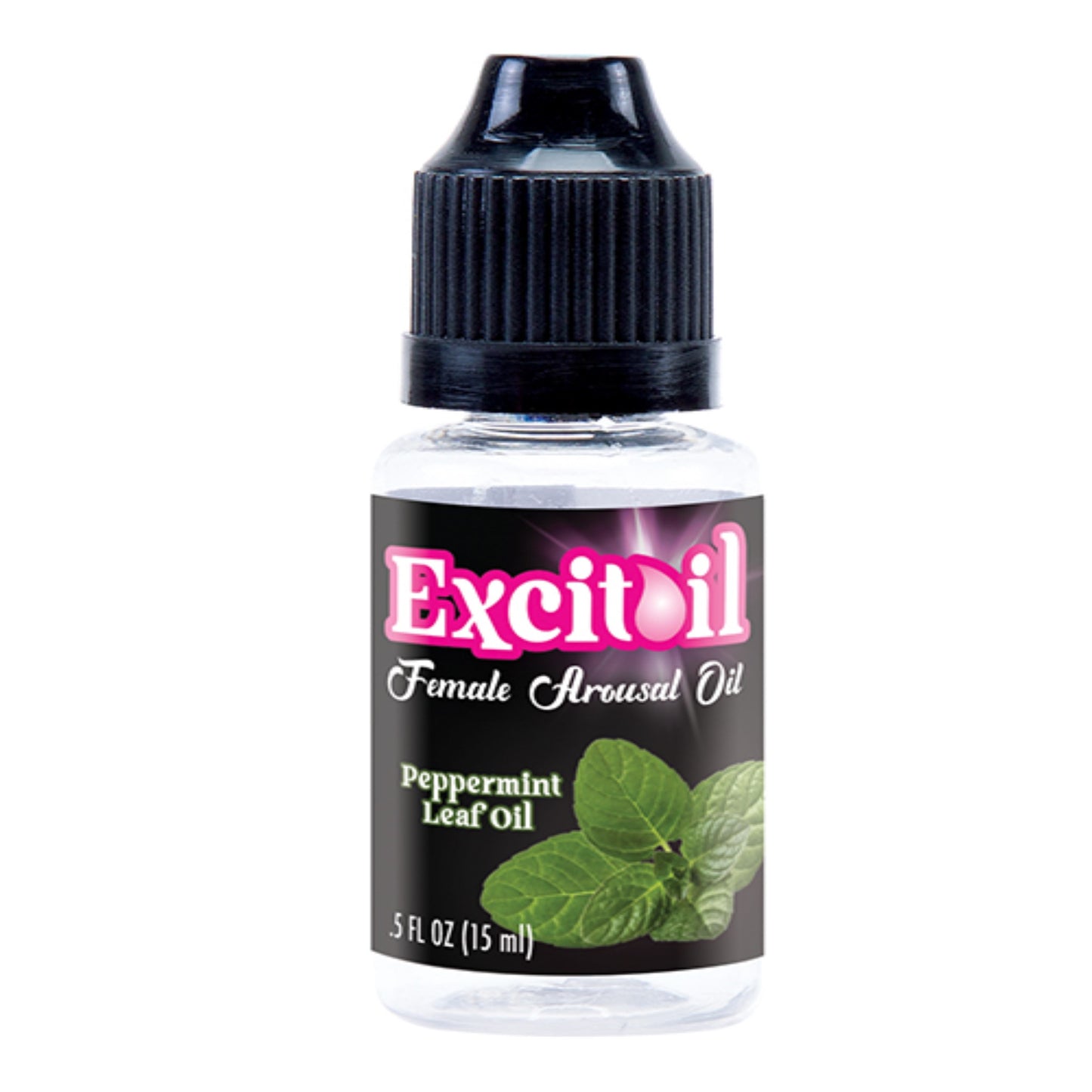 List your shipping policy
Share your domestic shipping prices

Share your international shipping prices