MedusasROC
Regular price
Sale price
$88.99 USD
Unit price
per
Sale
Sold out
Share
Embark on a journey of ecstasy with the Empowered Palm Pleasure Goddess, a pinnacle in adult pleasure toys. This divine creation merges sophistication with unparalleled satisfaction, introducing a realm of pleasure that transcends boundaries.
Crafted for the discerning connoisseur, the Empowered Palm Pleasure Goddess boasts exquisite design and cutting-edge technology. This adult pleasure toy is a testament to refined indulgence, offering customizable features that cater to the unique desires of every user. With a silhouette that fits perfectly in the palm of your hand, the Goddess is ergonomically designed for comfort and control.
Immerse yourself in the world of heightened pleasure as the Empowered Palm Pleasure Goddess introduces you to a symphony of sensations. Tailor your experience with adjustable settings, allowing you to explore the depths of desire at your own pace. This device is not merely a pleasure toy; it's an invitation to discover the artistry of intimacy.
The sub keyword, "adult pleasure toys," encapsulates the essence of the Empowered Palm Pleasure Goddess – a sophisticated yet daring companion for those seeking pleasure beyond the ordinary. Its discreet design ensures a seamless addition to your intimate moments, whether shared or solitary.
Compact, powerful, and travel-ready, the Empowered Palm Pleasure Goddess guarantees satisfaction at your fingertips. Elevate your sensual escapades, redefine desire, and let the Goddess guide you into a world where pleasure knows no bounds. Indulge in sophistication, embrace the divine, and let the Empowered Palm Pleasure Goddess be your gateway to a heightened state of pleasure.


Empowered Palm Pleasure Goddess Clitoral Suction Stimulator from California Exotic Novelties.
This Palm Pleasure Goddess fits in the palm of your hand and revolutionizes your mind with 36 combinations of suction and vibration to please every inch of your body. With 6 intense functions of vibration combined with 6 unique suction patterns, you will redefine who is Empowered!
With nearly 2 hours of battery powered delivery, your every sensation can be experienced. Play with the and vibration together, or use them separately, the Empowered Palm Pleasure Goddess will deliver pleasure made just for you. Removable cap allows for clean and discreet storage wherever your travels might take you. Plus, the included storage bag makes travel and storage even more discreet. Quick and easy to recharge using standard USB recharging with the cord included.
Details:
Phthalate Free, Rechargeable, Vibrates.

Color: White.
Materials Silicone, ABS Plastic with Polyurethane PU Cote, ABS Plastic with Metallic Plating.
Power source: USB Rechargeable, included. 
1 year warranty.
Maximum run time 130 minutes. Maximum charging time 120 minutes. Measurement 1.75 inches by 3.25 inches by 2.5 inches overall. Bulk weight 4.1 ounces. Package 12 ounces. Package 2.75 inches by 5 inches by 8 inches. 
Categories: Clit Cuddlers | Clitoral | Rechargeable Vibrators | Sextoys for Women


Size chart
View full details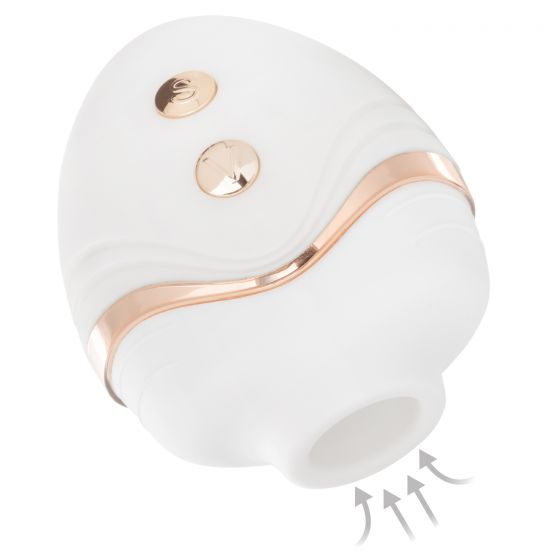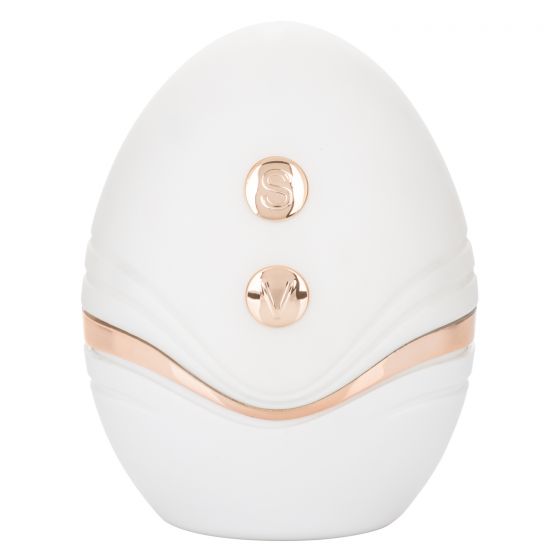 List your shipping policy
Share your domestic shipping prices

Share your international shipping prices