MedusasROC
Regular price
Sale price
$19.99 USD
Unit price
per
Sale
Sold out
Share
Introducing the Edible Massage Candle Trio, a tantalizing fusion of romance and indulgence. This exquisite set combines the allure of sensuous massage oils with the delightful taste of gourmet flavors. Elevate your intimate moments with this trio of edible massage candles, perfect for those who crave both touch and taste.
Crafted for sensory pleasure, each candle transforms from a luxurious, fragrant flame into a sumptuous, warm massage oil. Immerse yourself in the intoxicating scents of vanilla, exotic fruits, and other enticing aromas that set the mood for passion. The carefully curated flavors add a playful twist, turning your massage into a feast for the senses.
The Edible Massage Candle Trio offers a symphony of sensations, ensuring your romantic escapades are as memorable as they are delicious. Whether you choose the sweet caress of vanilla, the tropical allure of exotic fruits, or the tempting embrace of other gourmet flavors, these candles invite you to explore new dimensions of intimacy.
This set is perfect for couples seeking a unique and delectable way to connect. The candles are made from skin-nourishing ingredients, ensuring that every touch is a luxurious experience. Explore the art of seduction with the Edible Massage Candle Trio—where taste and touch harmonize for an unforgettable journey into pleasure.
Ignite the flames of desire with the Edible Massage Candle Trio. Elevate your intimate encounters with this captivating set, where passion meets gourmet indulgence. Order now and embark on a sensory adventure that transforms every moment into a celebration of love.
Size chart
View full details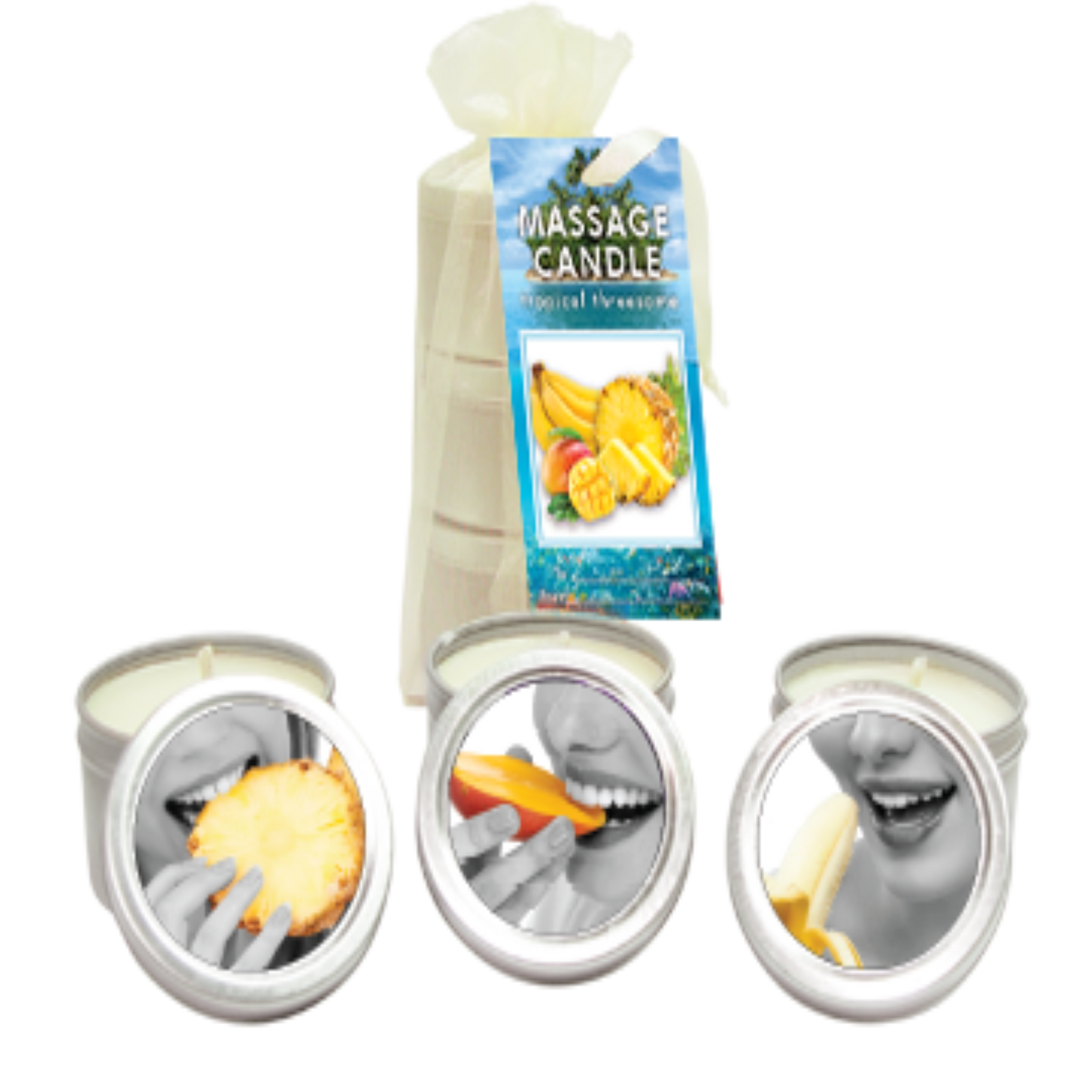 List your shipping policy
Share your domestic shipping prices

Share your international shipping prices