MedusasROC
Regular price
Sale price
$7.99 USD
Unit price
per
Sale
Sold out
Share
Indulge in the ultimate sensory experience with Earthly Body Massage Oil, a luxurious and delectable treat for your body and senses. Our 2oz Edible Massage Oil is crafted with the finest natural ingredients to elevate your massage routine to new heights of pleasure.
Unleash the power of Earthly Body Massage Oil, formulated to create a harmonious blend that nourishes your skin while providing a silky smooth glide. Immerse yourself in the intoxicating aroma that captivates your senses, leaving you relaxed and rejuvenated. This massage oil is a true delight for those seeking a sensory escape.
Earthly Body Miracle Oil, a sub keyword associated with our product, adds an extra layer of allure. This versatile oil not only serves as a massage enhancer but also works wonders for nourishing and moisturizing your skin. Experience the miracle of botanical extracts and essential oils coming together to create a truly miraculous elixir.
Pair your massage routine with other Earthly Body products like our renowned lotion, offering a luxurious touch of hydration for your skin. Revel in the goodness of natural ingredients that leave your skin feeling soft, supple, and deeply moisturized.
Indulge your senses, tantalize your taste buds, and elevate your intimate moments with our Edible Massage Oil. Explore the world of Earthly Body products, and discover the art of self-care that goes beyond the ordinary. Treat yourself to the extraordinary, and let Earthly Body be your trusted companion in the journey to relaxation and pleasure.
Ingredients: Prunus Amygdalus Dulcis Oil, Vitis Vinifera Seed Oil, Prunus Armeniaca Kernel Oil, Cannabis Sativa Seed Oil, Persea Gratissima Oil, Sesamum Indicum Seed Oil, Flavor, Rosmarinus Officinalis Leaf Oil, Tocopherol.
Earthly Body is a respected, family owned company that has been creating high quality, natural skin and hair care products since 1994. Earthly Body is one of the pre-eminent manufacturers of hemp based natural body and skin care products.
Flavors available:
Cherry

Vanilla

Strawberry

Watermelon

Grape
Categories: Aromatherapy | Erotic Body Lotions | Oils | Oral Products


Size chart
View full details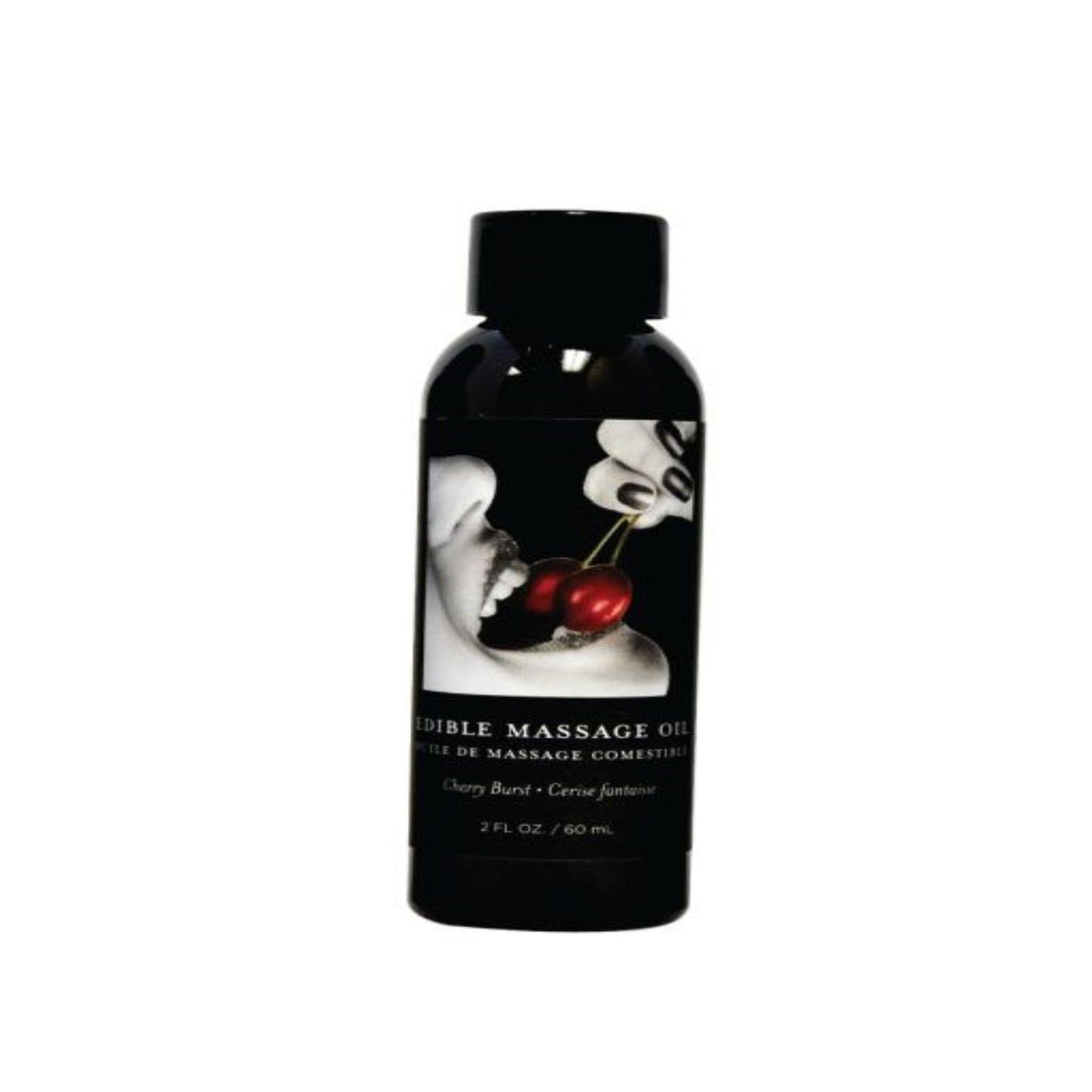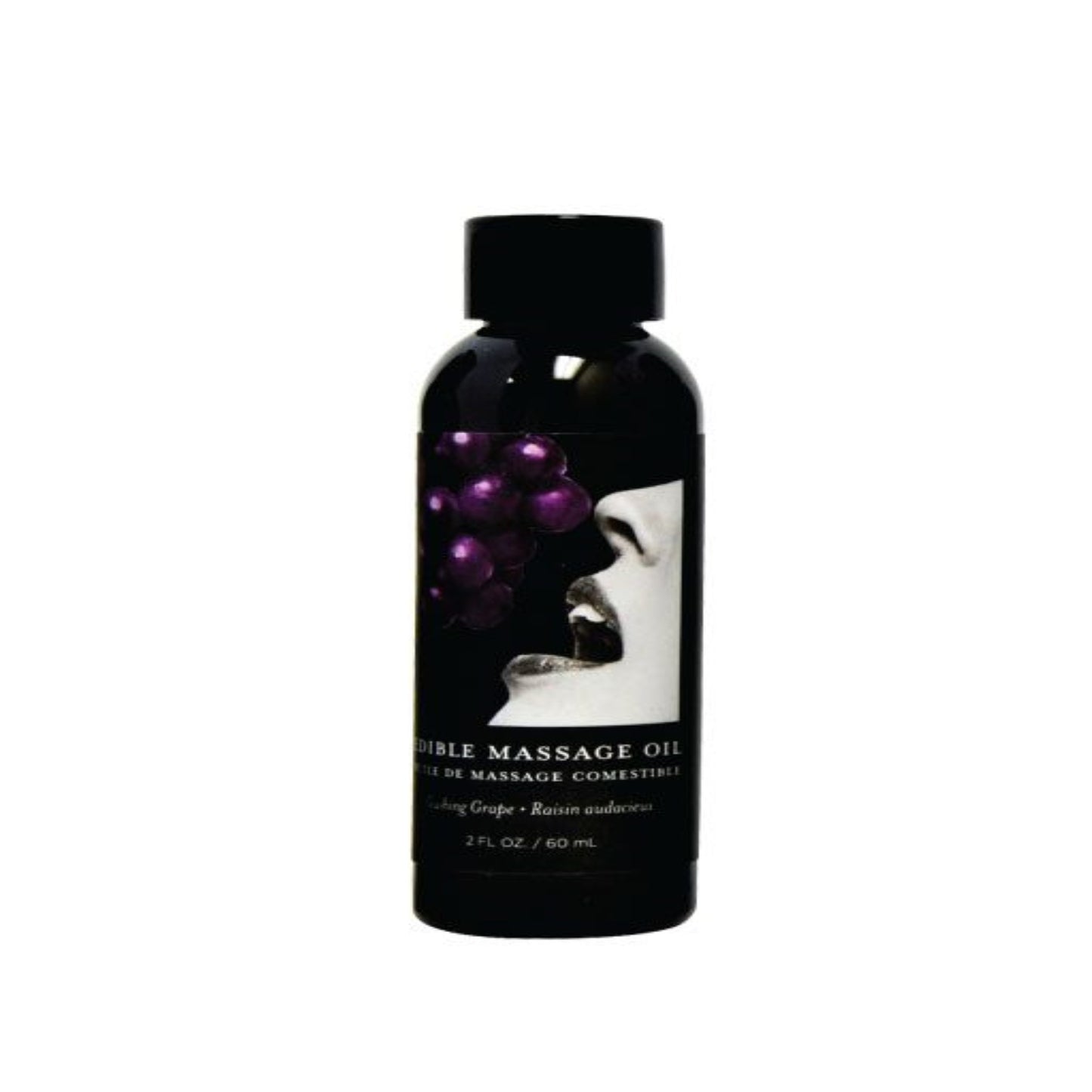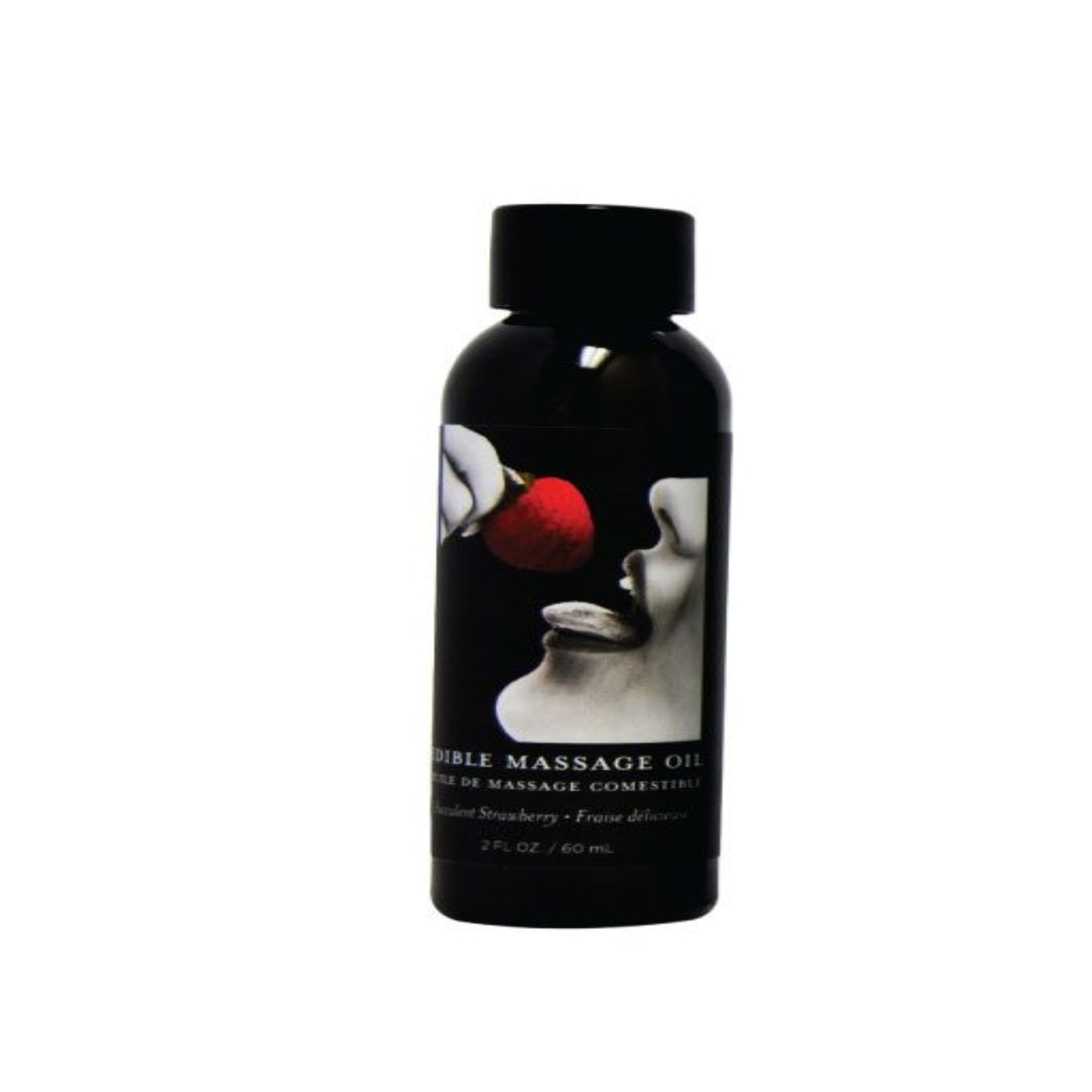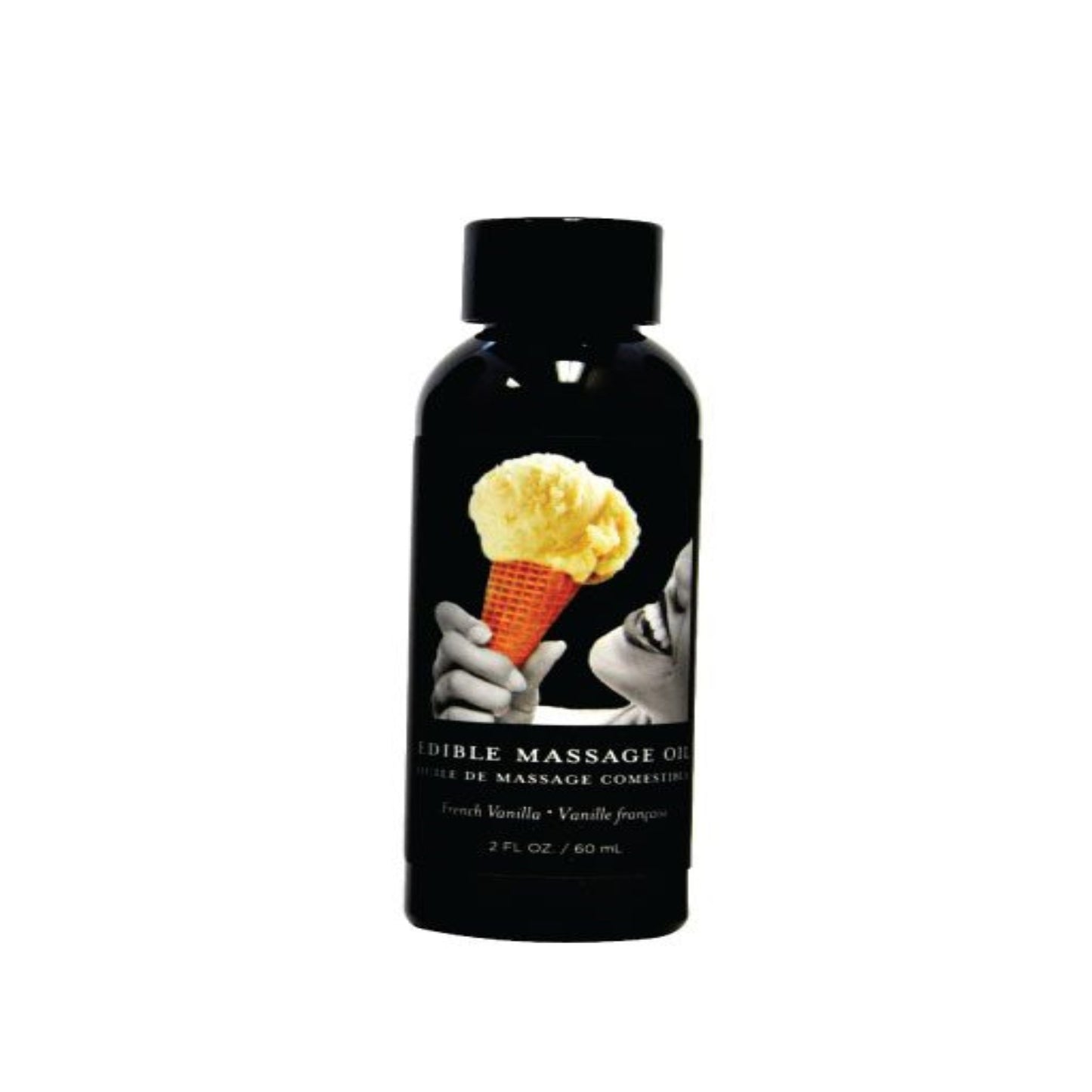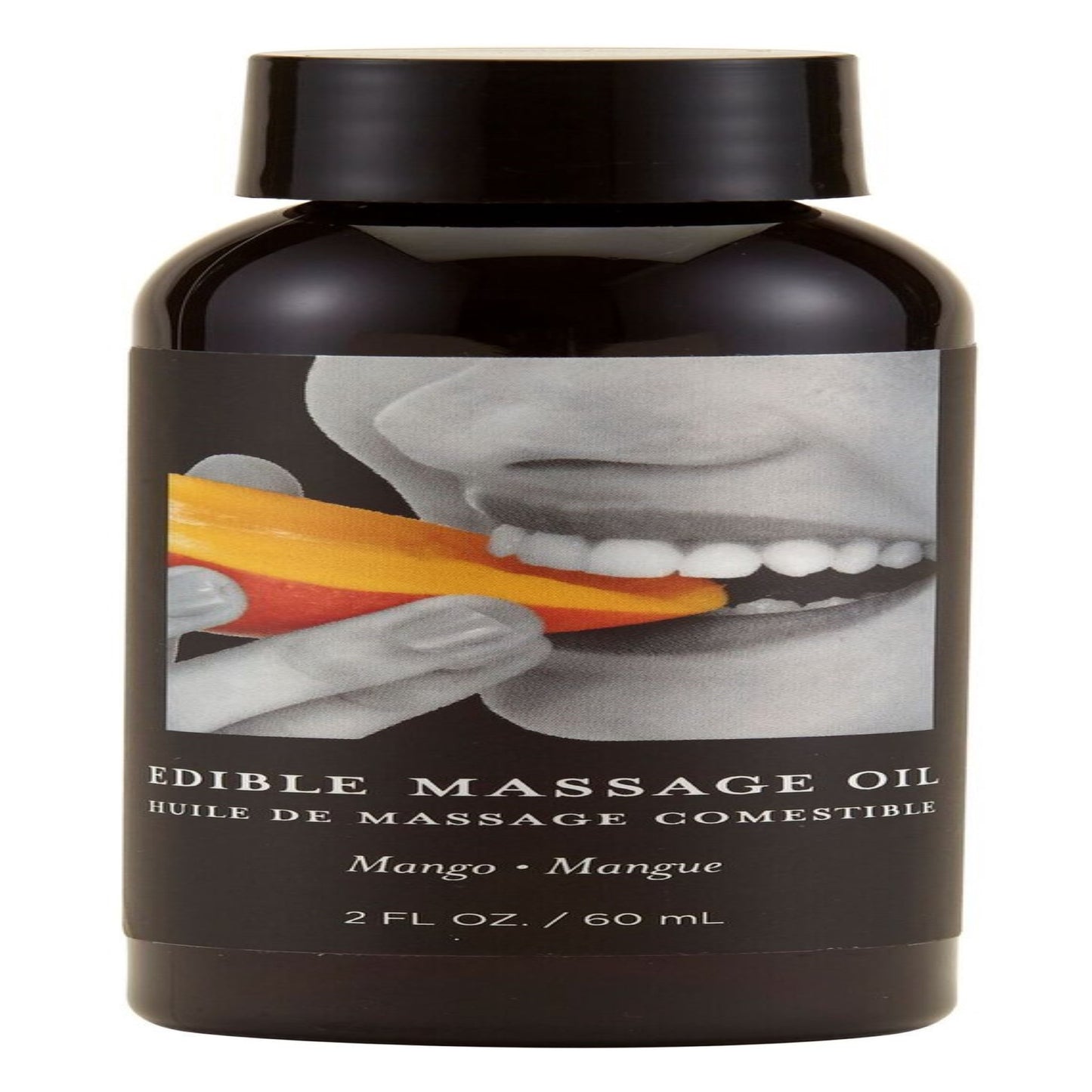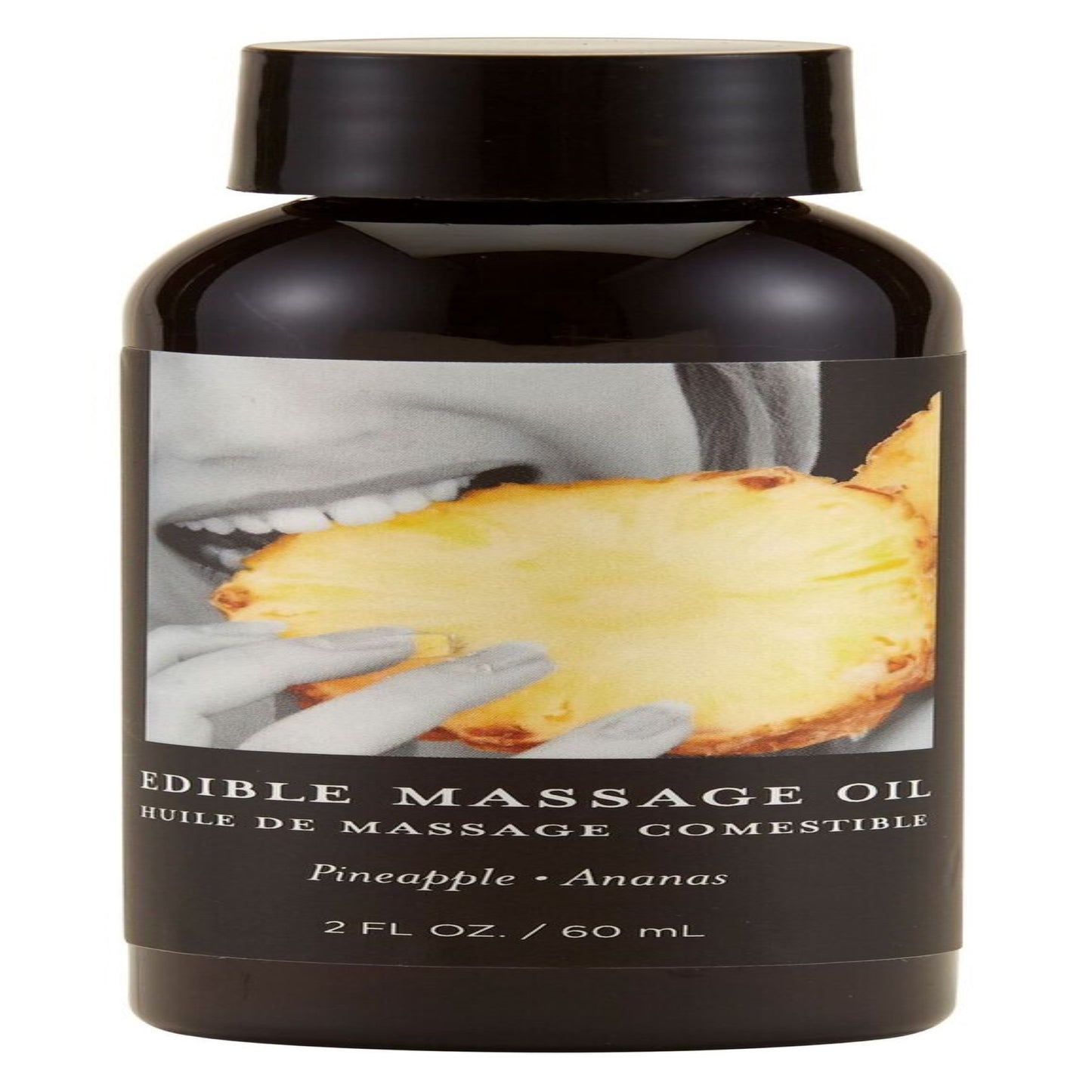 List your shipping policy
Share your domestic shipping prices

Share your international shipping prices