MedusasROC
Regular price
Sale price
$14.99 USD
Unit price
per
Sale
Sold out
Share
Introducing the Deep AF Deep Throat Numbing Spray, the game-changer in intimate experiences. Unleash a new level of pleasure with our revolutionary formula designed to enhance comfort and elevate your moments of intimacy.
Our Deep AF Numbing Spray is meticulously crafted to provide a tingling, numbing sensation, ensuring a smoother and more enjoyable experience. Specifically formulated for deep throat enthusiasts, this spray takes your intimate moments to unprecedented heights. Say goodbye to discomfort and hello to a world of heightened sensations.
Deep Throat Numbing has never been this effortless. The Deep AF formula is expertly engineered to offer quick and effective relief, allowing you to focus on the pleasure at hand. The numbing effect is precisely balanced, ensuring optimal comfort without compromising sensation.
Our Numbing Spray isn't just for deep throat enthusiasts; it's a versatile addition to your intimate repertoire. Whether you're exploring new sensations or simply looking to enhance your connection with a partner, Deep AF is your go-to solution.
Experience the confidence that comes with Deep AF Deep Throat Numbing Spray. Take charge of your pleasure and explore new depths with a product that understands your desires. Elevate your intimate moments, redefine your experience, and embrace the Deep AF revolution.
Unlock a world of pleasure with Deep AF—your secret weapon for unforgettable moments. Order your Deep AF Deep Throat Numbing Spray now and embark on a journey to deeper, more satisfying intimacy. Satisfaction guaranteed, because pleasure should know no limits.
Active Ingredients: Lidocaine 5% oral anesthetic. Glycerin 34% oral demulcent.
Directions: Shake well before use. Adults spray into throat or onto affected area. Only one spray per use. Use up to four times daily or as directed by doctor or dentist. Children under 12 do not use.
Inactive ingredients: SD Alcohol 38-B, Vegetable Glycerin, Purified Water, Natural and Artifical Flavors, Sodium Saccharin, Sodium Benzoate, Potassium Sorbate, Yellow #5, Blue #1.
Uses: for temporary relief of occasional minor irritation, pain sore mouth and sore throat. Pain due to canker sores, minor irritation or injury of mouth and gums. Minor discomfort of irritated areas sore mouth sore throat.
Allergy alert: do not use this product Butacaine, Benzocaine, Lidocaine or any other -caine anesthetics. Or pregnant or breast feeding. Keep out of reach of small children. Do not exceed reccomended amount. Flammable do not use near a flame. Do not use for teething. When using this product do not get it into eyes. In children under age 12. Adults only. Storage at room temperature 68 degrees to 77 degrees F. Do not freeze.1 fluid ounce. 
Categories: Desensitizing | Lubricants | Oral Products | Sextoys for Couples


Size chart
View full details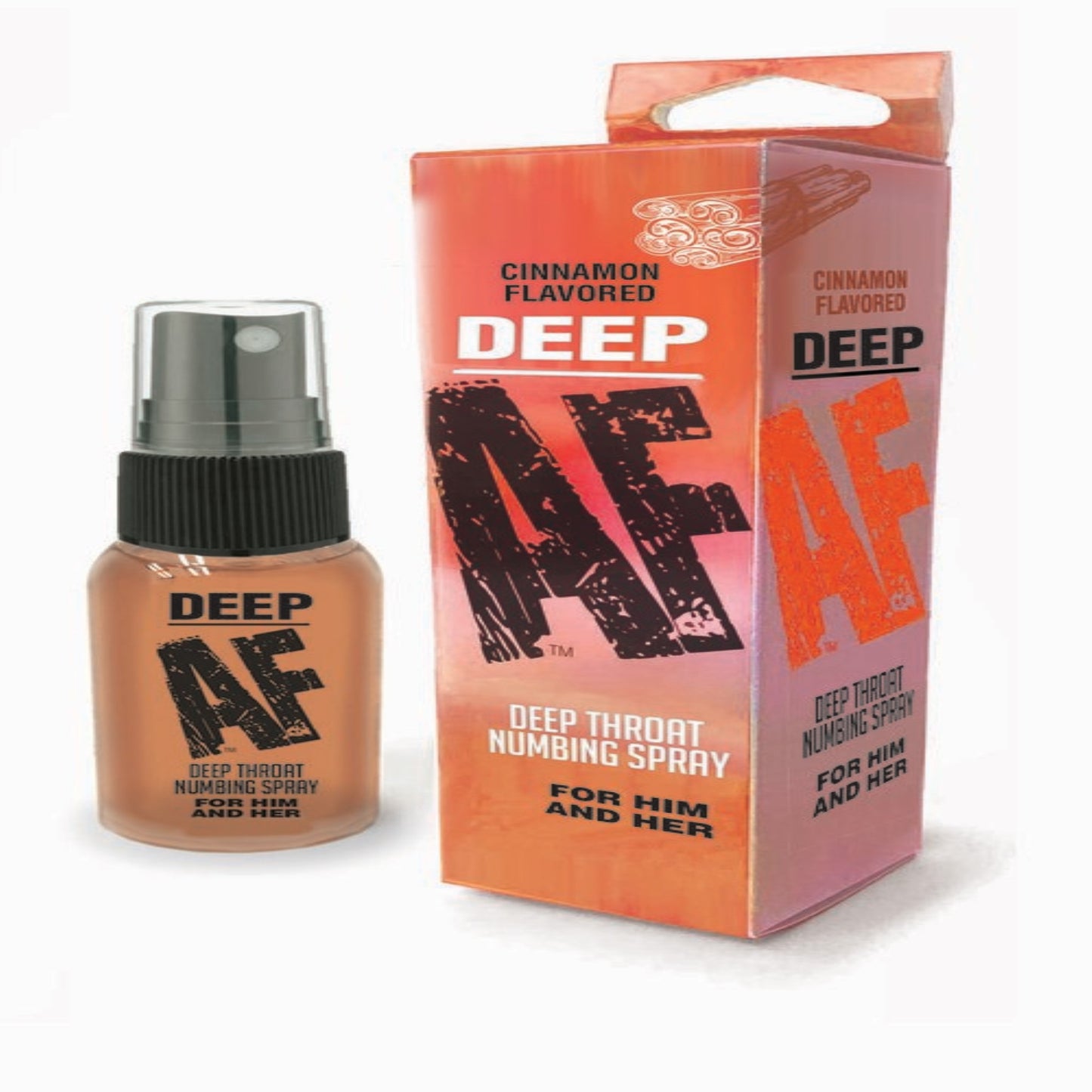 List your shipping policy
Share your domestic shipping prices

Share your international shipping prices