MedusasROC
Regular price
Sale price
$22.99 USD
Unit price
per
Sale
Sold out
Share
Unleash your inner flirt! Our Rollerball Perfume Oil with Pheromones Sex Attractant will maximize your sex appeal and have you feeling confident and ready to mingle. So roll on and turn heads...we think you'll like the results!
Enhances natural pheromone production to boost sex appeal. Formula blends with skin pH to release a unique one of a kind scent. Bottle has a roll on applicator and is the perfect size for popping in your purse. Apply perfume to pulse points. Reapply as needed or desired. 

Paraben free and gluten free.
This product is not tested on animals.
Ingredients: Glycine Soja Soybean Oil, Isopropyl Palmitate, Fragrance, Caprylic/Capric Triglyceride, Helianthus Annuus Sunflower Seed Oil, Prunus Dulcis Sweet Almond Oil, Tocopherol Vitamin E, Retinyl Palmitate Vitamin A, Zea Mays Corn Oil, Reconstituted Andronone, Copulandrone, Copuline-alike Parfum.
Scents:
Head Over Heels
The fruity floral fragrance is an enticing cocktail of bubbly mimosa, with subtle undertones of melon and an alluring blend of sandalwood and sweet amber. A light fruity, floral fragrance. Ideal for a hot brunch date or a lazy Sunday in bed.
Top notes: Mandarin, Lemon, Sweet Osmanthus and Mimosa.
Middle Notes: Apple and Fresh Melon Accord.
Base Notes: Sandalwood, Patchouli and sweet amber.


Turn Off The Lights
The floral oriental fragrance is an exotic blend of coconut and pineapple, with subtle confessions of jasmine and an irresistible twist of musky madness. A medium floral, oriental fragrance. Ideal for a matinee movie date or an impromptu afternoon delight!
Top notes: natural mandarin, fresh bergamot, melon and pineapple.
Middle notes: tropical coconut, strawberry, gardenia, jasmine and marine accord.
Base notes: Musk, Sandalwood, Patchouli, Vanilla and tonka.


All Night Long
The soft oriental fragrance is a commanding blend of orange and peony blossom, with a subtle touch of black rose and a rich medley of Vanilla and Woody Amber. A subtle but rich oriental fragrance. Ideal for turning heads on a special night out or an intimate evening in for two.
Top notes: orange, raspberry and peony.
Middle notes: Tropical Orchid, Lychee and Black Rose.
Base notes: dry notes of Sweet Amber, Caramel, Vanilla and Woody Amber. 


Let's Get It On
This fruity floral Pheromone fragrance is an exciting blend of Sparkling Citrus, delicate under tones of Hibiscus and Jasmine, finished with alluring notes of sheer sandal wood and musk. A fruity floral fragrance. Perfect for flirty encounters and sexy nights.
Top notes: Sparkling Nectarine, White Apricot, Grapefruit Peel
Mid Notes: Hibiscus Petals, Lush Jasmine, Pink Peppercorn
Base Notes: Sheer Sandalwood, Cedarwood Musk.


Afternoon Delight
This tropical floral fragrance is a sexy blend of sparkling pineapple with a tangy twist of citrus topped with unforgettable notes of coconut water and white palm. A tropical floral fragrance. Perfect for flirtatious fun and dreamy dates.
Top notes: Sparkling Pineapple, Tangelo, Lush Mango
Mid Notes: Coconut Water, Muguet Buds, Nectarine Leaf
Base Notes: Driftwood, White Palm.

Size chart
View full details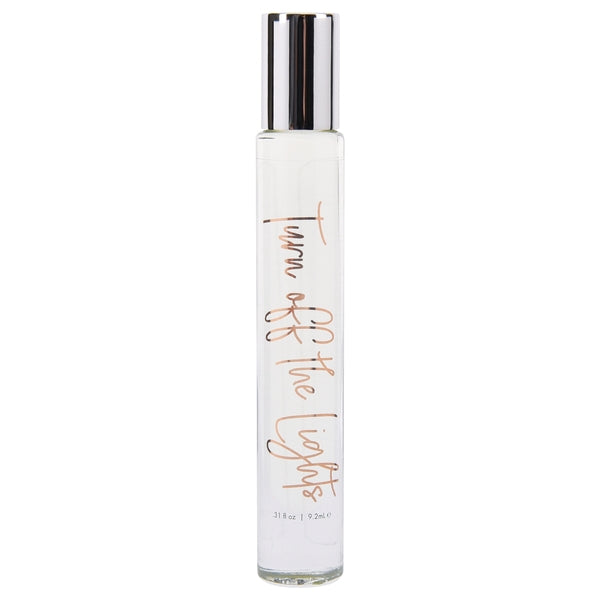 Share information about this garment's materials or features.

Include information about its feel or performance.
Provide advice on garment storage or care.

Consider adding an image to this column for more visual interest.
Give laundering instructions including water temperature and recommended drying method.

Consider adding an image to this column for more visual interest.
Introduce a set of collections that give your customers different ways to browse your products.
List your shipping policy
Share your domestic shipping prices

Share your international shipping prices