MedusasROC
Regular price
Sale price
$11.99 USD
Unit price
per
Sale
Sold out
Share
Immerse yourself in the epitome of pleasure with Swiss Navy Arousal Lube, a groundbreaking sensation enhancer crafted to redefine intimacy. This arousal lube stands out as the go-to choice for individuals seeking an extraordinary experience that transcends the ordinary.
Swiss Navy Arousal Lube is meticulously formulated to offer heightened sensations and intensified pleasure, making it a standout in the world of arousal products for women. The carefully selected ingredients work synergistically to create a warming sensation, promoting increased blood flow and sensitivity.
As the epitome of arousal lube for women, Swiss Navy caters to those who prioritize the best in intimate enhancement. The the size of the bottle ensures convenience, making it an ideal addition to your intimate moments, whether at home or on the go. Its discreet packaging and easy application make it a versatile solution for a more gratifying sensual experience.
Discover the joy of elevated pleasure with Swiss Navy Arousal Lube. Whether you're exploring solo or with a partner, this lube enhances connection and satisfaction, offering a unique and enriching experience for those who demand the best. Transform your moments into a celebration of desire and fulfillment with Swiss Navy, the arousal lube that redefines pleasure.
Choose Swiss Navy Arousal Lube to unlock the potential for pleasure in your intimate encounters. Order now and experience the extraordinary sensation that has made Swiss Navy a trusted name in arousal products for women. Redefine your intimate experiences and embark on a journey of heightened pleasure and satisfaction with Swiss Navy Arousal Lube.
Directions: Apply to the desired area to be lubricated. If irritation occurs, discontinue use immediately. Keep out of reach of children.
Ingredients: Water, Glycerin, Propylene Glycol, Dimethicone, Polysorbate 80 Hydroxyethylcellulose, Aloe Barbadensis Aloe Leaf Juice, Butea Superba, Niacin, Menthol, Mentha Piperita Peppermint Oil Oleth-10, Carbomer, Acesulfame Potassium, Tromethamine Vanillyl Butyl Ether, Potassium Sorbate, Sodium Benzoate, Diazolidinyl Urea, Iodopropynyl Butylcarbamate and Citric Acid. Made in the USA.
Size chart
View full details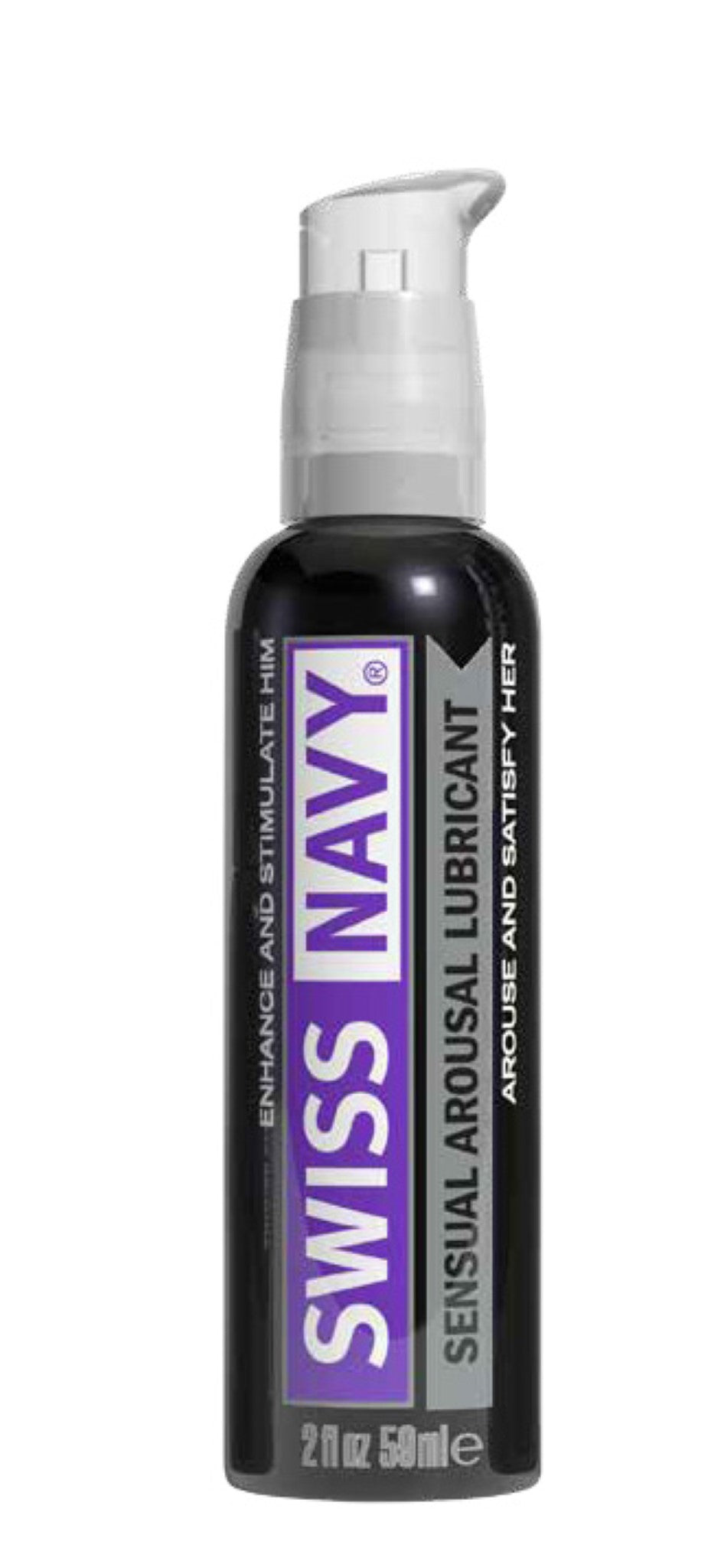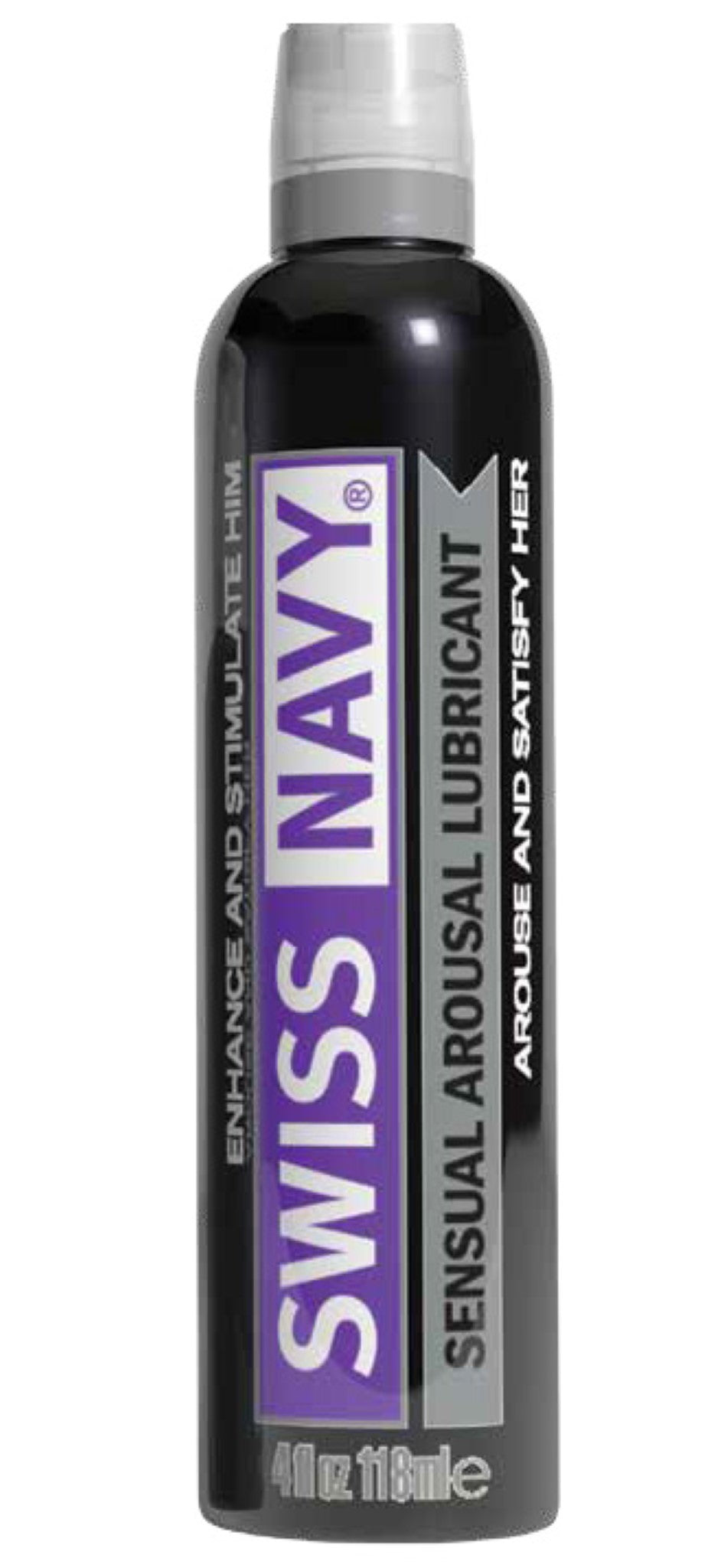 List your shipping policy
Share your domestic shipping prices

Share your international shipping prices