MedusasROC
Regular price
Sale price
$14.99 USD
Unit price
per
Sale
Sold out
Share
Step into a realm of heightened pleasure with Hiney Helper Desensitizing Gel, your go-to solution for an extraordinary anal arousal experience. Expertly formulated for both comfort and intensity, Hiney Helper transforms intimate moments into a journey of joy and gratification.
Specially crafted to minimize discomfort while maximizing sensations during anal play, Hiney Helper Desensitizing Gel boasts a unique blend designed to promote relaxation and ensure a delightful experience. Whether you're a novice or an experienced enthusiast, Hiney Helper sets the standard for anal arousal excellence.
As a versatile leader in anal arousal products, Hiney Helper offers a discreet and travel-friendly solution, making it an effortless addition to your intimate moments. With its user-friendly application and compatibility with various materials, Hiney Helper Desensitizing Gel becomes the trusted companion for a more fulfilling anal experience.
Discover the pleasure of heightened intimacy with Hiney Helper Desensitizing Gel. Whether exploring solo or with a partner, this gel fosters connection and satisfaction, making each intimate encounter more profound. Redefine your intimate experiences and embark on a journey of unparalleled pleasure with Hiney Helper—the epitome of anal arousal excellence. Elevate your satisfaction and delight in the joy of Hiney Helper Desensitizing Gel. Order now and experience the extraordinary sensations that have made Hiney Helper a trusted name in the realm of intimate enhancement.



Hiney Helper Desensitizing Gel .5 ounce from Classic Erotica.
Desensitizing gel. Adult toy and couple friendly. Sugar-free. Paraben free. Gluten-free. Vegan friendly. Not tested on animals.
Directions: Apply a small amount of gel to the anal area and gently rub it onto the skin prior to or during intimate play. The product should be used with a personal lubricant. Reapply as needed or desired.
Ingredients: Water, Glycerin, Propylene Glycol, Cyclopentasiloxane, Dimethiconol, Eugenia Caryophyllus Clove Flower Oil, Mentha Arvensis Leaf Oil, Melaleuca Alternifolia Tea Tree Leaf Oil, Hydroxyethylcellulose, Acrylates/C10-30 Alkyl Acrylate Crosspolymer, Citric Acid, Sodium Benzoate, Disodium EDTA, Sodium Hydroxide. 
Size chart
View full details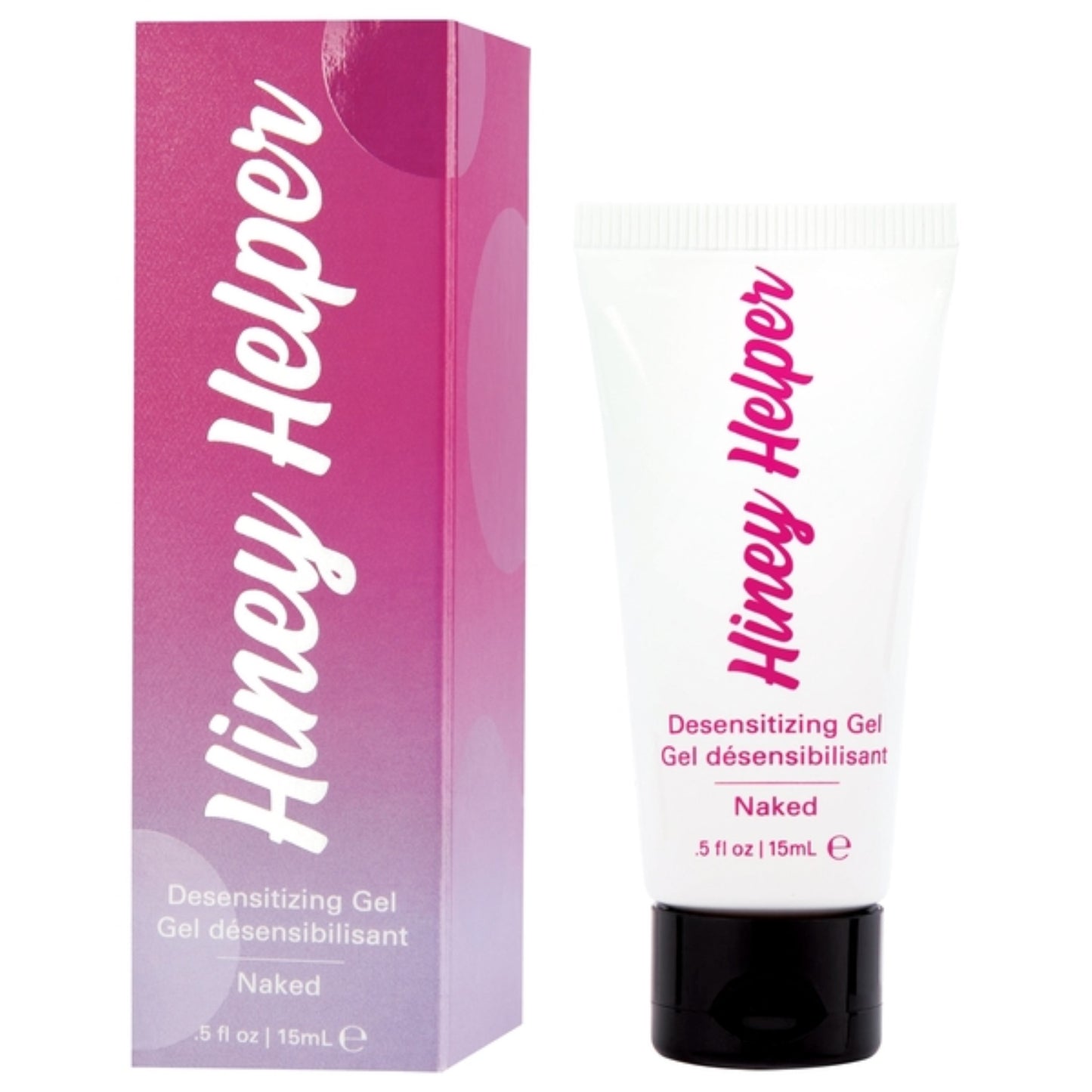 List your shipping policy
Share your domestic shipping prices

Share your international shipping prices