MedusasROC
Regular price
Sale price
$25.99 USD
Unit price
per
Sale
Sold out
Share
Introducing Viva Cream, a game-changer in women's intimate pleasure. Crafted for those seeking a transformative experience, Viva Stimulating Cream women is designed to elevate and intensify intimate moments discreetly. The unique formula of Viva Cream aims to enhance arousal, sensitivity, and overall satisfaction, making it an essential companion for women who prioritize their pleasure.
Viva Cream goes beyond traditional lubrication, offering a sensation that ignites passion and intensifies pleasure. With a discreet and stylish packaging, this stimulating cream is designed to fit seamlessly into your intimate routine, providing a boost of confidence and an extra layer of satisfaction.
Packed with carefully chosen ingredients known for their potential to enhance intimate experiences, Viva Cream is the go-to solution for women looking to add a spark to their sensual encounters. The sub keyword "Viva Cream" encapsulates the essence of this transformative product, emphasizing its commitment to elevating pleasure discreetly.
Take control of your intimate moments with Viva Cream. Rediscover the joy of intimacy and embrace the transformative effects of this stimulating cream. Order now and embark on a journey to redefine your pleasure, because Viva Cream is here to enhance your satisfaction, one application at a time. Elevate your intimate experiences with the unique formulation of Viva Cream and let passion take the center stage in your sensual journey.
Ingredients: Propylene Glycol, Cetyl Hydroxethylcellulose, Water, Tromethamine, Menthol, Niacin, Mentha Piperita Peppermint Oil, Methylparaben, Arginine. Viva Cream 10ml e or approximately .34 fluid ounce, 3 tubes box.
Size chart
View full details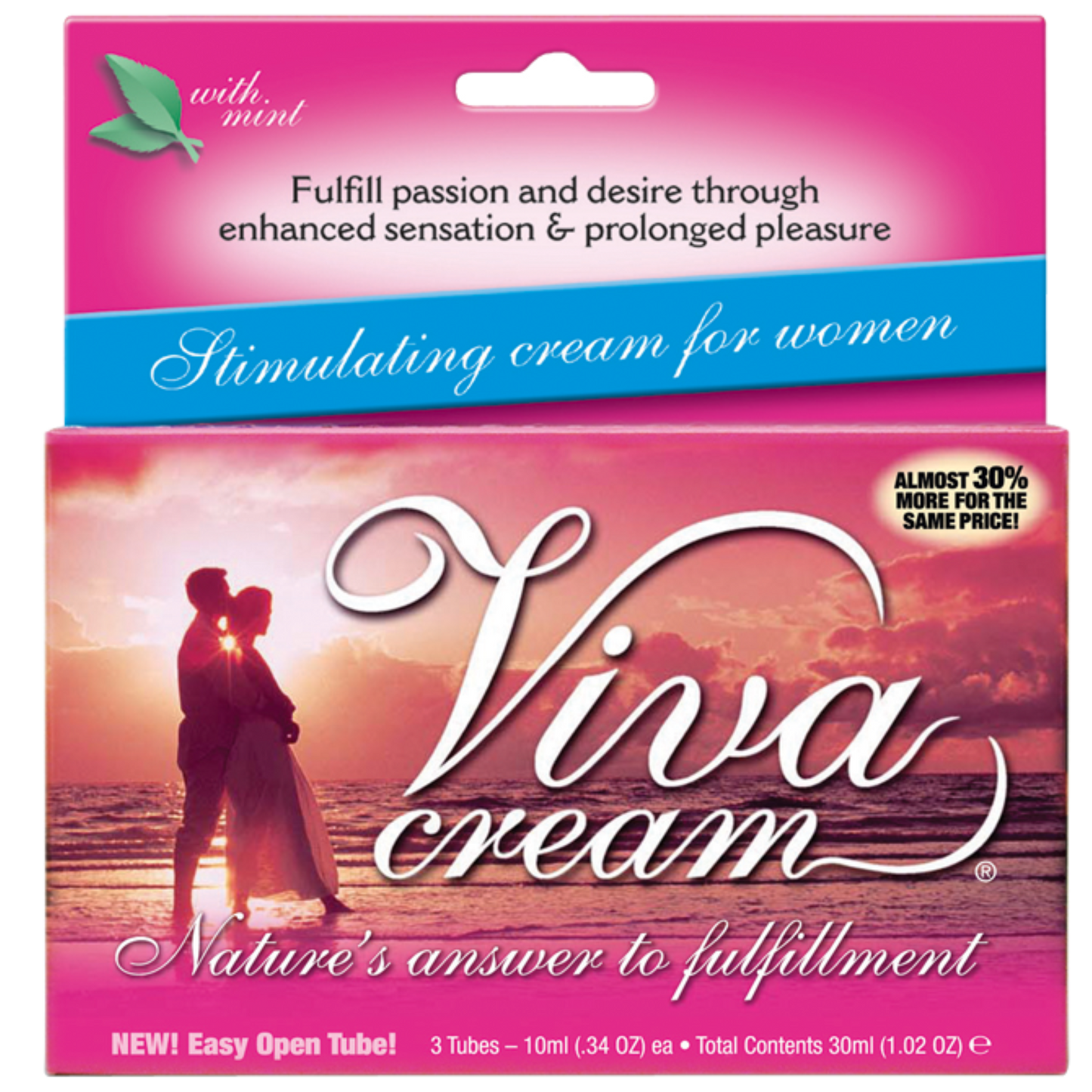 List your shipping policy
Share your domestic shipping prices

Share your international shipping prices