MedusasROC
Regular price
Sale price
$9.99 USD
Unit price
per
Sale
Sold out
Share
Unleash the power of passion with Rhino 24k Platinum, a singular experience crafted for those who demand the pinnacle of intimacy. This one-piece supplement is designed to redefine your romantic encounters, offering a blend of potent natural ingredients to elevate your performance and satisfaction.
Rhino 24k Platinum is not just a supplement; it's a promise of heightened pleasure and enduring vitality. With a carefully curated formula, each dose promotes increased stamina and enhanced endurance, ensuring that your intimate moments are not only memorable but also sustained. Experience the peak of pleasure with Rhino 24k Platinum, your partner in intimate wellness.
The Rhino 24k Platinum supplement is a discreet solution packaged to protect your privacy, allowing you to incorporate it seamlessly into your routine. This singular piece is a testament to our commitment to quality and efficacy, providing a unique combination of herbs and extracts known for their aphrodisiac properties.
Embrace the luxury of Rhino 24k Platinum, where each encounter becomes a masterpiece of passion. Elevate your performance, redefine satisfaction, and make every moment unforgettable with this singular supplement. Experience the gold standard in intimate wellness with Rhino 24k Platinum – because your pleasure deserves nothing less.
For an unparalleled experience, choose Rhino 24k Platinum, and let the power of natural ingredients redefine your moments of intimacy. Elevate your performance, embrace endurance, and make every encounter extraordinary with Rhino 24k Platinum.
Usage and effects: Take one Platinum 24K capsule one hour before sex to help energy, libido, and sexual performance. Platinum 10K can also be used on a regular basis to maintain optimal condition of readiness before sex. For Best results, take Platinum 24 one hour apart from taking other supplements.
Caution: consult a physician if you have heart problems. Consult a physician if you have diabetes and/or high blood pressure. We have evolved. Like gasoline to nuclear. It is so good, it is exclusive. Seriously do not tell anyone. 
Note: Pill comes in small pill shaped case, do not swallow this!
Ingredients: Go Ji Extract, Deng Sen Extract, Hawthorne Berries, Cinnamon Bark, Horny Goat Weed, Lotus Seed, Goji Berries, Licorice, Condonopis, Cordyceps Sinensus, Rubus, Panax, Ginseng, Proprietary Blend, Vitamin B2.
Made in the USA. 
Categories: Sex Pills | Health & Beauty | Meds & Supplements | Sextoys for Men


Size chart
View full details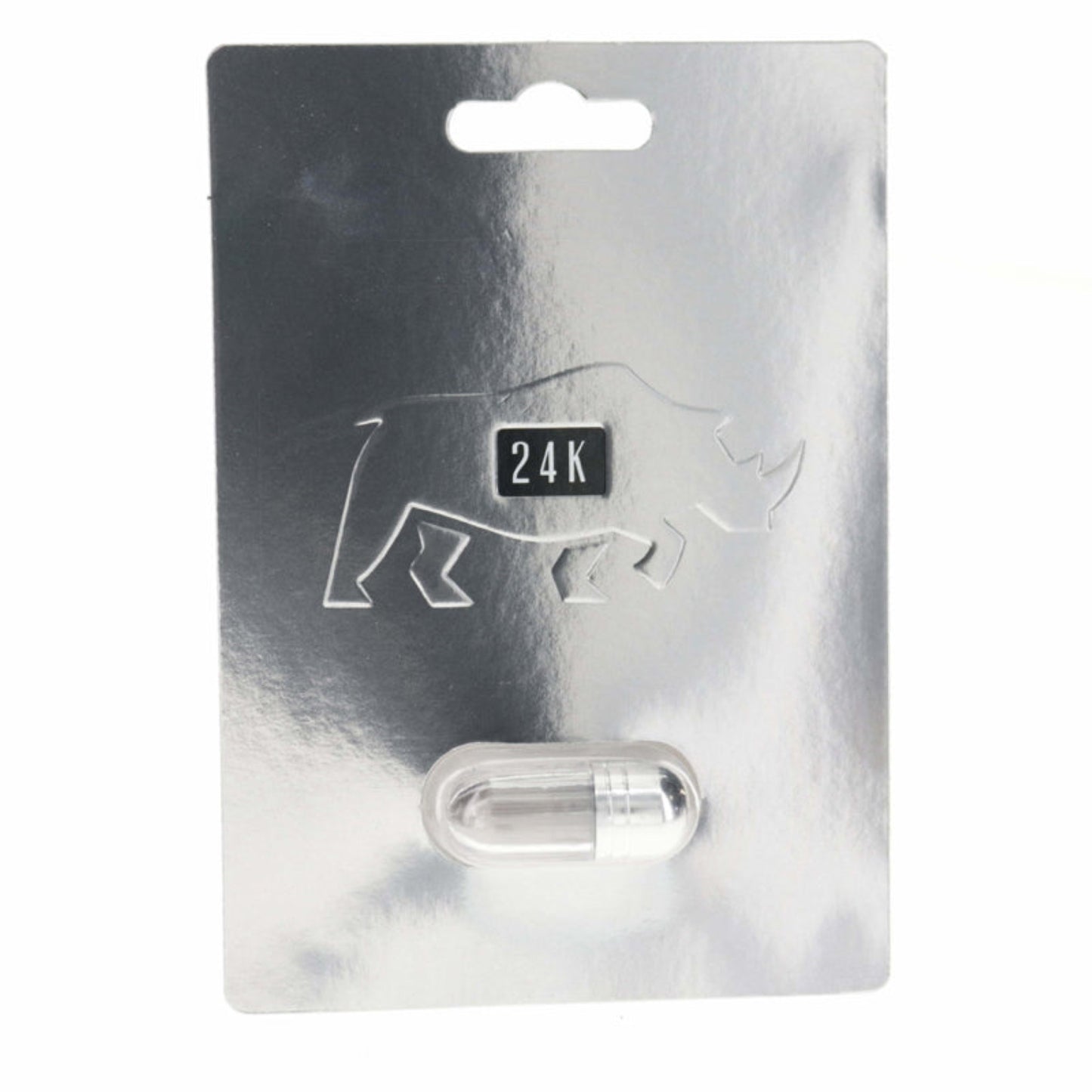 List your shipping policy
Share your domestic shipping prices

Share your international shipping prices