MedusasROC
Regular price
$240.00 USD
Regular price
Sale price
$240.00 USD
Unit price
per
Sale
Sold out
Share
Savor the decadence of Pink Pussycat Chocolate for Her, presented in a delightful 24-piece package. This exquisite treat is meticulously crafted for women seeking to elevate their intimate moments with a touch of sweetness. Each piece of Pink Pussycat Chocolate is more than just a confection; it's a sumptuous invitation to indulge in pleasure.
Made with premium ingredients, Pink Pussycat Chocolate is designed to complement the desires of women looking for a delectable way to enhance their sensual experiences. The 24-piece packaging ensures a lasting supply of this enchanting treat, discreetly catering to those special moments when a touch of sweetness can make all the difference.
Unwrapping each piece reveals not just chocolate but a promise of heightened satisfaction and indulgence. Pink Pussycat Chocolate is a testament to the art of seduction, offering a unique blend of flavors to stimulate the senses. With its elegant packaging and exquisite taste, it's more than a chocolate; it's a celebration of pleasure.
Elevate your intimate experiences with Pink Pussycat Chocolate for Her 24 Pieces. Order now to indulge in the luxurious taste of this seductive treat. Let Pink Pussycat Chocolate be the secret ingredient in your moments of passion, adding a deliciously sweet note to your sensual journey. Because pleasure deserves to be savored, and Pink Pussycat Chocolate is here to make each moment extraordinary.
Size chart
View full details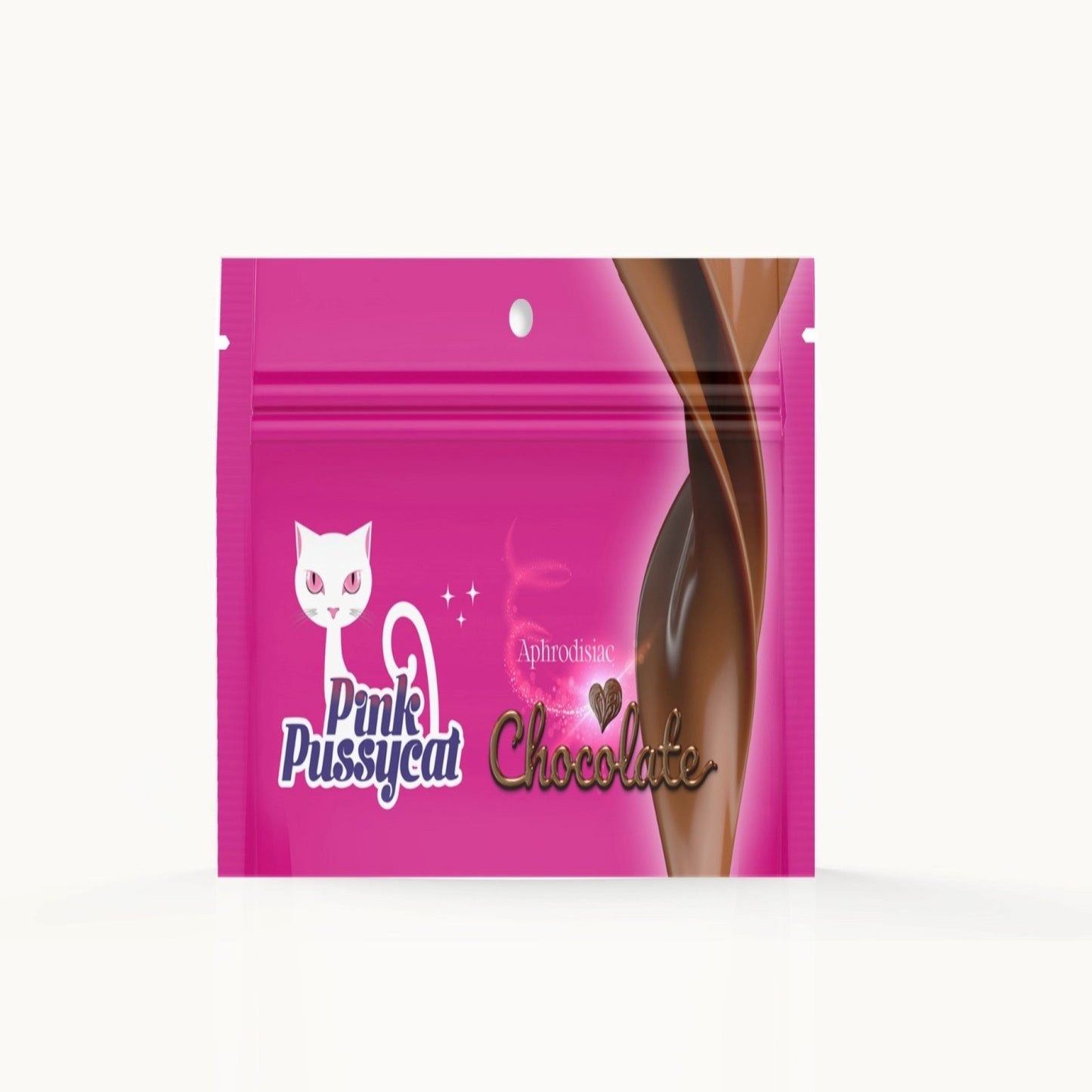 List your shipping policy
Share your domestic shipping prices

Share your international shipping prices