MedusasROC
Regular price
Sale price
$8.99 USD
Unit price
per
Sale
Sold out
Share
Discover the epitome of male vitality with Zeus 1 pc, more commonly known as the Blue Zeus Pill. Crafted for peak performance, this single dose marvel is engineered to redefine pleasure and boost confidence.
Zeus Pill is a discreet solution that transcends boundaries, offering a powerful formula in a single, convenient package. Experience heightened pleasure as you unleash the potency of the renowned Blue Zeus Pill. This innovative supplement is designed to optimize male performance, stamina, and endurance, ensuring each intimate encounter is a memorable experience.
Compact and efficient, Zeus 1 pc is your secret weapon for unparalleled satisfaction. Whether you're looking to enhance your intimate moments or revitalize your confidence, the Zeus Pill is the key to unlocking your full potential. Embrace the power of Zeus for a renewed sense of vigor and passion.
With its discreet packaging and potent formula, Zeus 1 pc stands out as a reliable choice for those seeking optimal male enhancement. Elevate your intimate experiences and take control of your pleasure with the renowned Blue Zeus Pill. Order now and experience the transformative effects of Zeus for a confident, satisfying, and unforgettable journey into heightened pleasure.
Note from Medusas: These statements have not been evaluated by the Food and Drug Administration.  This product is not intended to diagnose, treat, cure or prevent any disease. 

Please discuss with your healthcare provider before taking any herbal supplement, especially if you are also taking prescription medications as herbal supplements of any kind may interact with medications and certain health conditions.
This item is available in-store.
Size chart
View full details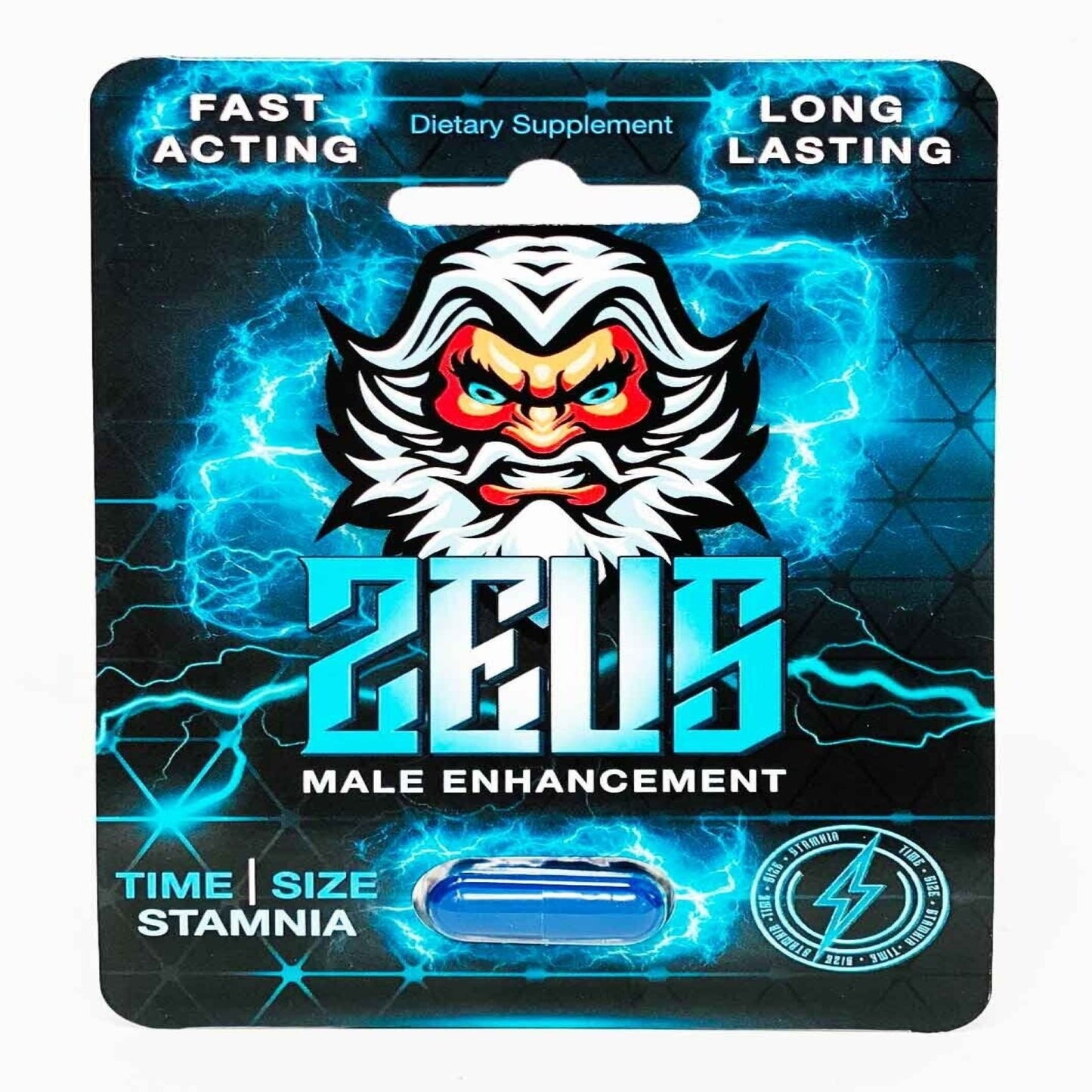 List your shipping policy
Share your domestic shipping prices

Share your international shipping prices